Start by using a tape measure to determine your chest circumference to determine the appropriate pullover hoodies size. Usually located on the product's website or tag, the manufacturer's sizing chart can be compared to your measurements. If you want a looser fit, think about sizing up; if you prefer a tighter fit, stick with your exact measurements or scale down if the hoodie is made of stretchy material.
A comfy and adaptable wardrobe essential that can be worn in a variety of circumstances is the pullover hoodie. Its comfortable style makes it perfect for easy trips like a stroll through the park, a fast trip to the grocery store, or a day at home. The warmth and softness of the hoodie make it a great option for chilly evenings, making it appropriate for outdoor gatherings, bonfires, or even as an additional layer at a sporting event. The pullover hoodie is the perfect choice if you want to look effortlessly chic or are just trying to remain warm. Pullover hoodies are widely available from retailers like JD Sports, making it simple to select one that matches your preferences and demands.
What Are Some of the Best Pullover Hoodies?
1.  THE NORTH FACE COORDINATES PULLOVER HOODIE TNF BLACK / SILVER REFLECTIVE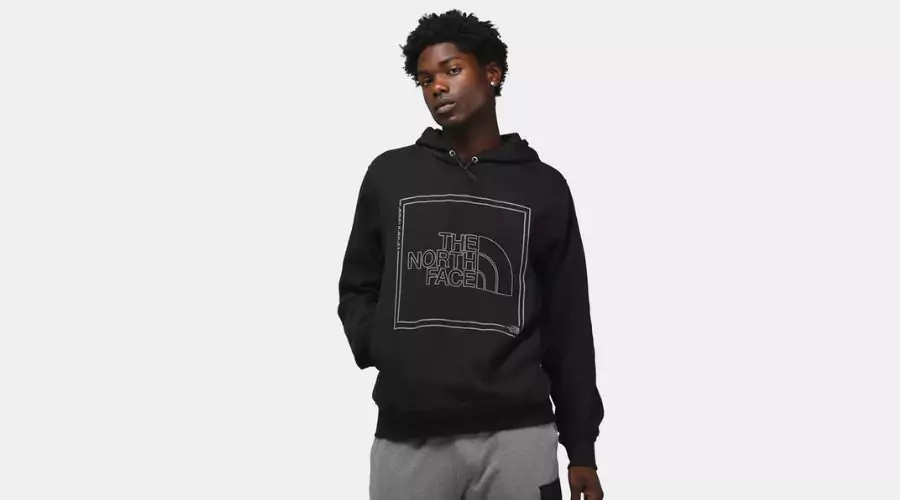 Comfortable cotton-poly mix hoodie with a bungee toggle-adjustable hood, The North Face Coordinates Pullover Hoodie in TNF Black/Silver Reflective. On the front is a gradient TNF logo, and on the back shoulder is a TNF Half Dome badge. The hoodie offers handy on-seam hand pockets and rib-knit accents on the cuffs and hem. It has a loose fit and is simple to maintain because it can be machine-washed.
---
2. NIKE SPORTSWEAR CLUB FLEECE PULLOVER HOODIE SUNDIAL / WHITE-WHITE
The Nike Sportswear Club Fleece Pullover Hoodie in Sundial/White-White is a comfortable and stylish choice for various occasions. With its soft fleece construction, it provides warmth and cosiness. It has a pullover design and an extendable hood, offering plenty of coverage and practicality. Your essentials fit perfectly in the front kangaroo pocket, and the ribbed cuffs and hems add durability. With the recognisable Nike Swoosh insignia, it fuses everyday style with a sporty flair. This hoodie is a functional addition to your wardrobe thanks to its regular fit and simple maintenance with machine washing.
---
3. ADIDAS ORIGINALS TREFOIL ESSENTIALS PULLOVER HOODIE / BLUE DAWN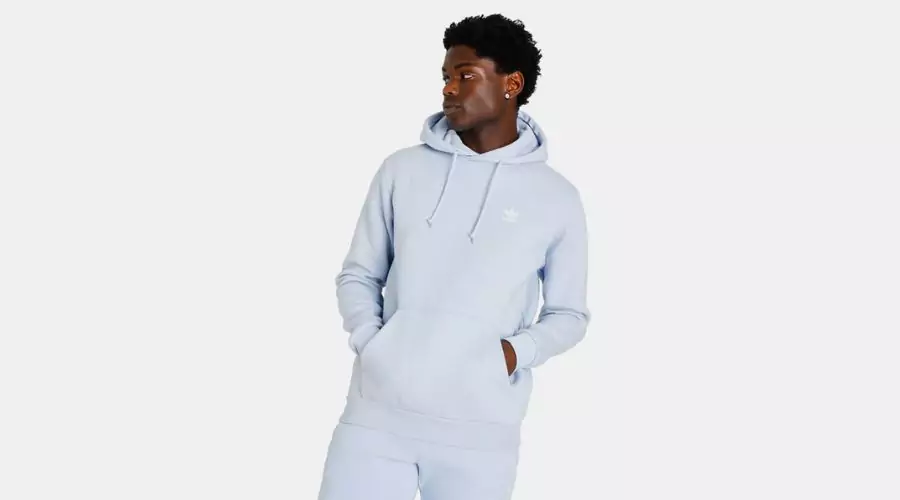 Given that it is made from Better Cotton, the Adidas Originals Trefoil Essentials Pullover Hoodie in Blue Dawn is a straightforward yet fashionable option. It has a convenient kangaroo pocket, a drawstring hood, and ribbed cuffs and hem for comfort and durability. It has a loose fit that makes it simple to wear casually, and its environmentally friendly construction makes it a smart choice. It is a cosy and environmentally friendly addition to your closet because you can preserve its freshness with straightforward machine cleaning.
---
4. REEBOK WOMEN'S CLASSICS BIG LOGO PULLOVER HOODIE / BLACK
With its cosy and silky cotton French terry fabric, the Reebok Women's Classics Big Logo Pullover Hoodie in Black delivers everyday comfort. Its chest displays the recognizable Reebok Vector logo for a vintage sports-inspired appearance. Additionally, the attached hood features a V accent, and the kangaroo pocket offers easy access to little goods. It offers a loose fit for all-day comfort and has stretchy ribbed cuffs and hems for simple on-and-off. This hoodie, which is made entirely of cotton and is machine washable, is a functional and cosy addition to your wardrobe.
---
5. CHAMPION WOMEN'S REVERSE WEAVE FRENCH TERRY CROP CURVE HEM PULLOVER HOODIE / CHARMING BLUE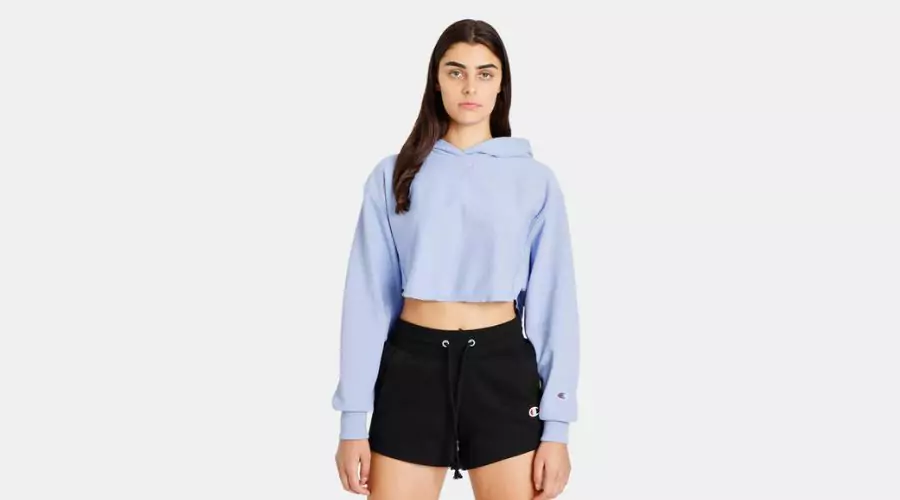 With its breathable Reverse Weave French terry fabric, the Champion Women's Reverse Weave French Terry Crop Curve Hem Pullover Hoodie in Charming Blue is ideal for warm weather. Its curved hemline adds a dash of elegance to your appearance by producing a subtle high-low effect. It combines traditional branding with cutting-edge design and has a distinctive C emblem on the wrist and Champion writing on the chest. This hoodie is practical for your casual wardrobe needs with a relaxed fit and simple machine wash care.
---
Can you wear pullover hoodies for any season, or do they work better in certain types of weather?
Although pullover hoodies are a versatile piece of clothing that may be worn throughout the year, they are used depending on the particular weather conditions you are exposed to. Pullover hoodies make great transitional clothing throughout the mild weather of the fall and spring seasons. For cooler days, they offer just the appropriate amount of warmth without making you feel overheated. Pullover hoodies are a comfortable choice for casual outings, outdoor activities, and layering during these seasons.
Pullover hoodies might not be the best option, nevertheless, in excessively hot or cold conditions. They could be too warm and heavy in the sweltering summer, making you uncomfortable. Pullover hoodies, on the other hand, might not be enough insulation on their own in extremely cold weather; you might need to layer them with thicker gear. Pullover hoodies are adaptable, but it's important to take the weather into account while deciding whether to wear them to ensure your comfort and safety.
Conclusion
The pullover hoodie is a versatile and cosy wardrobe must for everyone. It is a dependable option all year round due to its flexibility to varied weather conditions and usefulness for informal situations. The pullover hoodie offers a variety of solutions to fit your demands and sense of style, whether you're seeking warmth in cooler months or a chic layer for milder weather. JD Sports, a reputable clothing brand, is a great choice for people looking to shop a wide variety of pullover hoodies. For more information on pullover hoodies, visit Celebzero. 
FAQs