Jordan is a country that has been attracting tourists from all around the world for years. With its rich history, stunning landscapes, and unique culture, it's no surprise that Jordan has become a popular destination for travellers. In this post, we'll explore some of the most popular destinations in Jordan, from the ancient city of Petra to the beautiful beaches of Aqaba.
---
Popular destinations in Jordan 
Petra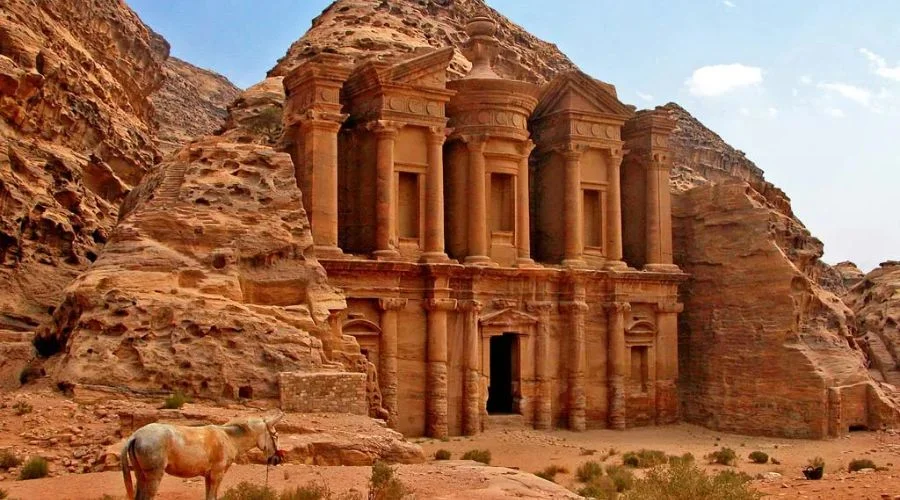 Petra is one of the most popular destinations in Jordan, and for good reason. This ancient city, carved into the red sandstone cliffs, is a sight to behold. It was once the capital of the Nabataean Kingdom and was an important stop on the Silk Road. Today, it's a UNESCO World Heritage Site and one of the most visited tourist attractions in Jordan. Visitors can explore the city's many landmarks, including the famous Treasury and Monastery. There are also many hiking trails in Petra that offer stunning views of the surrounding landscape. For those who want to avoid the crowds, it's recommended to visit Petra early in the morning or late in the afternoon. It's also a good idea to hire a local guide who can offer insights into the history and culture of Petra.
---
Dead Sea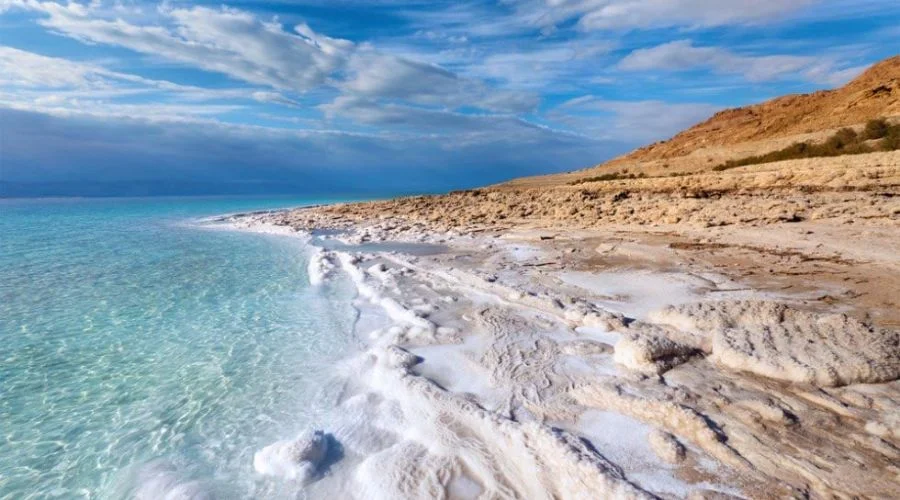 The Dead Sea is considered to be one of the most popular destinations in Jordan all over the world. It is a unique natural wonder that draws visitors from around the world. Located at the lowest point on Earth, the Dead Sea is known for its high salt and mineral content, which makes it impossible for plants and animals to survive. However, this high concentration of minerals is also what makes the Dead Sea a popular destination for health and wellness tourism. Visitors can float effortlessly in the water, which is said to have therapeutic properties. The Dead Sea is also a great place to relax and enjoy the stunning scenery. There are many resorts and spas along the shore that offer a range of treatments, from mud wraps to massages.
---
Wadi Rum
Wadi Rum is a desert landscape that has been featured in many movies, including Lawrence of Arabia and The Martian. It's known for its stunning rock formations and red sand dunes. Visitors can explore Wadi Rum on foot, by jeep, or even by camel. There are many hiking trails that offer breathtaking views of the landscape, and visitors can also camp overnight in the desert. Bedouin campsites offer a unique opportunity to experience traditional Bedouin hospitality and culture. It's recommended to visit Wadi Rum in the spring or fall, when the weather is milder and more comfortable for outdoor activities.
---
Amman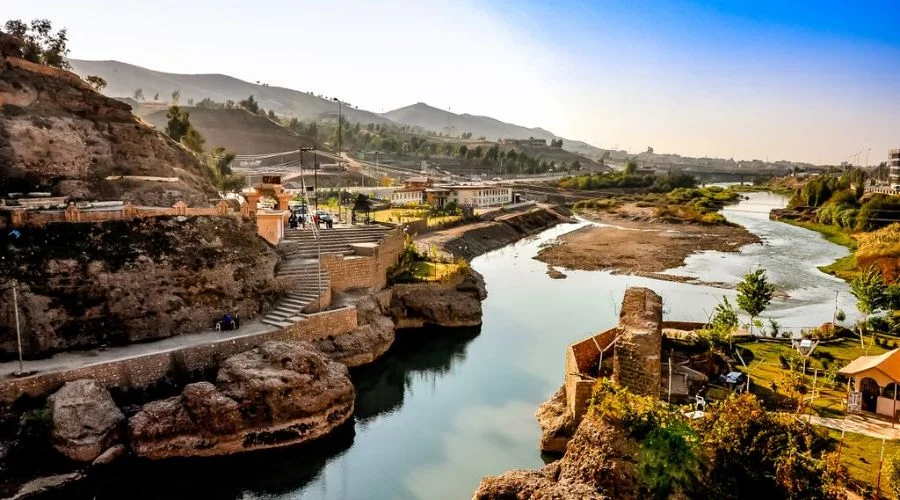 Amman is the capital city of Jordan and a hub for culture and history. It's a bustling city that's full of energy, with a mix of ancient ruins and modern architecture. The Citadel is one of the most popular tourist attractions in Amman, with its stunning views of the city and ancient ruins dating back to the Roman Empire. The Roman Amphitheater is another must-see attraction, with its impressive size and well-preserved structure. Visitors can also explore the many museums and galleries in Amman, which showcase Jordan's rich cultural heritage. The city also has a vibrant dining scene, with many restaurants serving traditional Jordanian cuisine and international fare.
---
Aqaba
Aqaba is a coastal city located on the Red Sea and is known for its stunning beaches and waterfront area. It's a popular destination for water sports, including snorkeling and diving. The coral reefs off the coast of Aqaba are home to a diverse range of marine life, making it a great place for underwater exploration. Visitors can also relax on the beach and soak up the sun, or explore the nearby Wadi Rum and Petra. Aqaba has a range of accommodation options, from luxury resorts to budget-friendly hotels.
---
Conclusion
Jordan is a country that offers a unique blend of history, culture, and natural beauty. From the ancient city of Petra to the stunning landscapes of Wadi Rum and the relaxing beaches of Aqaba, these popular destinations in Jordan will surely make for a memorable trip. The country is also known for its warm hospitality and welcoming people, which makes it a great destination for solo travellers, couples, and families alike. When planning a trip to these popular destinations in Jordan, it's important to keep in mind that the country is relatively small, and it's easy to visit multiple destinations in a short amount of time. It's also recommended to hire a local guide who can offer insights into the culture and history of the country. For more information, visit celebzero.
---
FAQs