Men's track tops have become an essential wardrobe staple, offering a blend of comfort, functionality, and fashion-forward style. JD Sports, a renowned athletic apparel retailer, offers an extensive range of men's track tops that cater to various tastes and preferences.
---
Features of men's track tops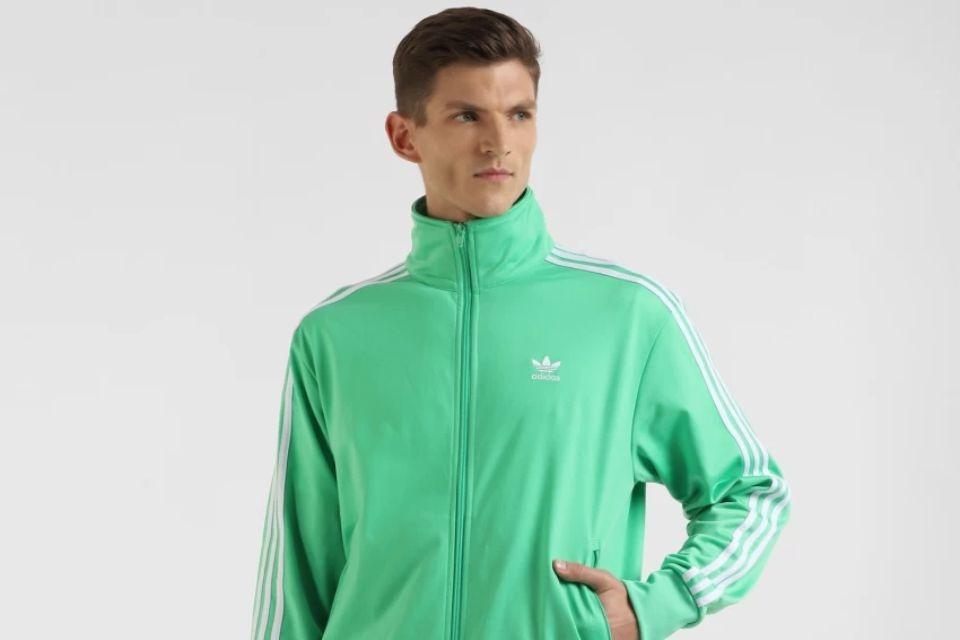 1. Fabric and construction:
Men's track tops are typically made from materials like polyester, nylon, or a blend of fabrics to offer a balance of comfort, durability, and moisture-wicking properties. The construction often incorporates features like mesh panels or ventilation to enhance breathability and regulate body temperature during exercise.
2. Zipper and hood options:
JD Sports provides a variety of track tops with different zipper styles, including full-zip, half-zip, and quarter-zip designs. These zippers allow for easy temperature regulation and provide a range of styling options. Additionally, some track tops feature hoods that add an extra layer of protection against the elements, making them ideal for outdoor activities.
3. Pockets and storage:
Many men's track tops come equipped with pockets, either as traditional side pockets or concealed zippered pockets. These pockets offer convenient storage options for essentials like keys, cards, or a smartphone, making them practical for individuals on the go.
---
Here is a list of the top 5 men's track tops on JD Sports that you never want to miss:
1. Adidas Originals SST Track Top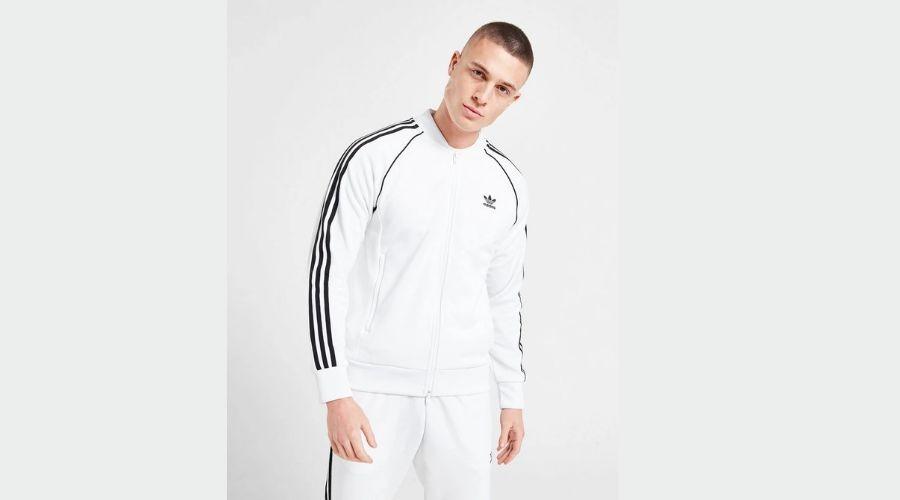 The Adidas Originals SST Track Top embodies the perfect balance between retro charm and modern aesthetics. Crafted with meticulous attention to detail, it showcases a clean and minimalistic design that has stood the test of time. The track top features a full front zipper closure, making it easy to wear and adjust according to personal preference.
The SST Track Top is typically made from a blend of polyester and tricot fabric, ensuring lightweight comfort and durability. The fabric's smooth texture enhances the overall look and feel of the track top, giving it a luxurious touch. The ribbed collar, cuffs, and hem provide a snug fit, while the raglan sleeves allow for a full range of motion, making it suitable for both athletic activities and casual wear.
---
2. Under Armour Tech 1/4 Zip Top
The Under Armour Tech 1/4 Zip Top is designed with the active individual in mind, catering to a wide range of athletic pursuits. Whether you're a dedicated runner, gym enthusiast, or sports player, this track top offers exceptional performance benefits. 
The moisture-wicking properties of the fabric keep sweat at bay, promoting dryness and preventing discomfort during intense workouts. This feature is particularly advantageous for track athletes who engage in high-intensity activities that generate significant perspiration.
The versatility of the Tech 1/4 Zip Top is another notable aspect. Its lightweight design and breathability make it suitable for both indoor and outdoor activities. The 1/4 zip functionality allows for easy temperature regulation, making it adaptable to various weather conditions. Whether it's a chilly morning run or a warm day at the gym, this track top accommodates the wearer's needs.
---
3. Emporio Armani EA7 Ventus Ripstop Hooded Track Top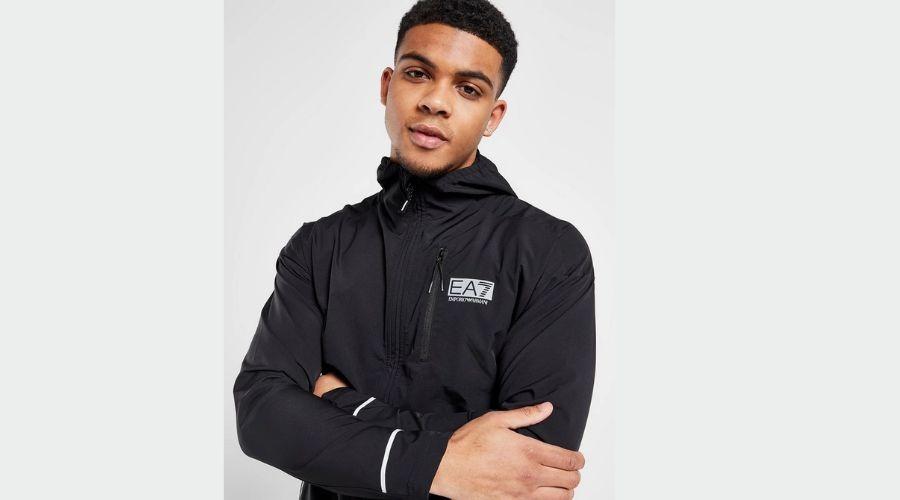 The first notable feature of Emporio Armani EA7 Ventus Ripstop Hooded Track Top is its construction. Made from high-quality ripstop fabric, it boasts durability and resilience, ensuring it can withstand the demands of rigorous physical activities. This choice of material enhances the longevity of the garment, making it suitable for prolonged use. The track top's lightweight composition ensures breathability and unrestricted movement, essential for active individuals engaged in sports or fitness activities.
One of the standout features of the Emporio Armani EA7 Ventus Ripstop Hooded Track Top is its sleek and contemporary design. The expert tailoring and attention to detail give this garment a stylish edge that sets it apart from other men's track tops. Its slim-fit silhouette flatters the wearer's physique, while the ribbed cuffs and hem provide a snug and comfortable fit. The inclusion of a hood adds a touch of urban sophistication and practicality, allowing for protection against the elements when needed.
---
4. Nike Hybrid Poly Knit Track Top
The Nike Hybrid Poly Knit Track Top is engineered to enhance the performance of athletes, runners, and fitness enthusiasts alike. The polyester fabric used in its construction helps to wick away sweat from the body, keeping the wearer dry and comfortable throughout rigorous training sessions. The knit fabric, on the other hand, provides excellent breathability, allowing for proper airflow and preventing overheating.
The track top's ergonomic design facilitates a wide range of motion, enabling athletes to move freely and unrestrictedly. This is particularly advantageous during activities that require arm movement, such as running, weightlifting, or playing sports. The ribbed hem and cuffs ensure that the track top stays in place, no matter the intensity of the workout, enabling individuals to focus solely on their performance.
---
5. Fred Perry Tape Track Top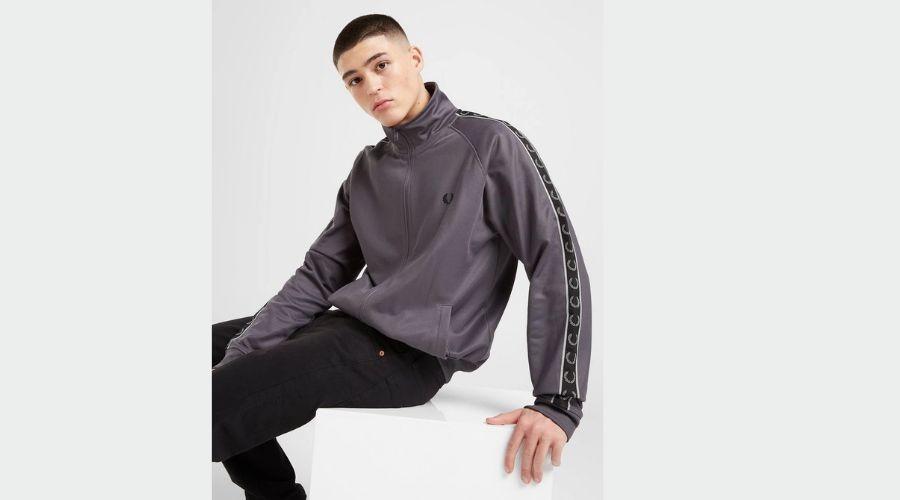 The Fred Perry Tape Track Top exhibits a sleek and minimalist design, emphasizing clean lines and attention to detail. It is tailored to perfection, crafted from high-quality materials to ensure both comfort and durability. The track top typically features a zip-up front, making it easy to put on or remove, along with a stand-up collar that exudes an air of sophistication. The inclusion of ribbed cuffs and hem ensures a snug fit while providing a touch of classic athletic style.
One of the distinguishing features of the Fred Perry Tape Track Top is the tape detailing, which runs along the sleeves and sometimes across the chest. This tape, often adorned with the iconic Fred Perry laurel wreath logo, adds a subtle yet stylish touch, further enhancing the garment's visual appeal. The tape detailing also pays homage to the brand's sporting heritage, emphasizing its connection to the world of athletics.
---
Conclusion
Men's track tops have transitioned from being solely sportswear to becoming a fashion-forward and versatile wardrobe staple. JDSports, with its extensive collection of track tops for men, caters to diverse tastes, providing a multitude of options in terms of brand, design, and functionality. Whether worn for sports, casual outings, or everyday comfort, Men's track tops from JD Sports offer the perfect combination of style, comfort, and practicality. For more information, visit JD Sports and the official website of Celeb Zero.
---
FAQ's