Your maternity pants will likely see the most use out of all the maternity clothing you select. Finding the ideal fit that will support you up to and through the time of birth is crucial. When looking for a pair of pregnancy jeans, you have a few choices.
Unless the company advises differently, you should choose your regular clothing size because the maternity design has already accounted for your changing form. Choosing between jeans that cover or go beneath the bump is likely the next most crucial decision. You could buy side extenders as an alternative.
Since the out-of-date cotton tent dresses of the past, maternity clothing has advanced significantly. There are several options available for the purchase of maternity pants, whether you're seeking pregnancy swimwear, maternity activewear, or maternity work pants and customized clothing.
Many high-end or online retailers carry maternity wear, and others specialize in dressing expectant mothers and other pregnant people. Read the below article to know about the top brands for maternity clothes and other product information.
Best Maternity Pants
Ribbed shaping maternity leggings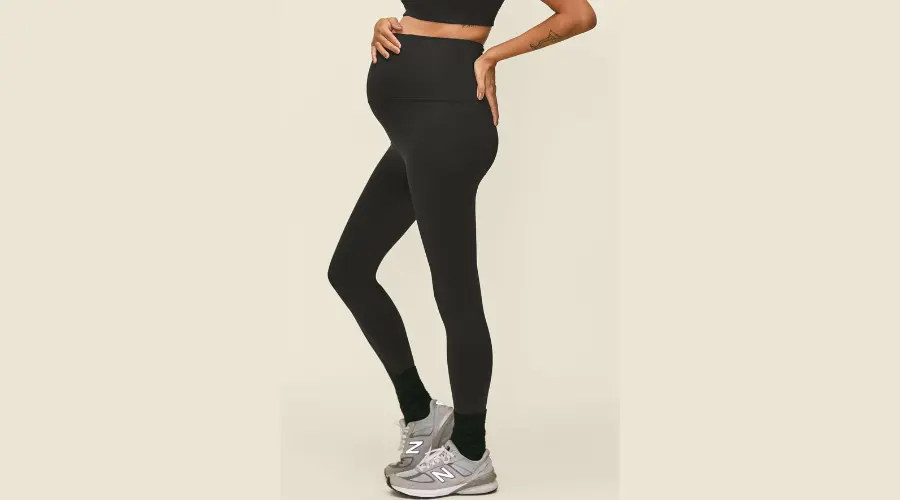 This pair of seamless, ribbed leggings supports the expanding tummy thanks to the elastic fabric and belly band. Also, these maternity pants provide you with a slimming impression on your body. This mixture guarantees a cozy fit during pregnancy.
Maternity Harem Pants
The maternity harem pants are made of elastic cloth, with a comfortable belly band, and offer comfort both during pregnancy and after. On the front, there are two functional pockets.
Maternity Sports Leggings
This beautiful pair of pregnancy sports leggings are a necessity for any wardrobe. This everyday pant is distinguished by its straightforward style and side white stripe. The pants can be worn the entire pregnancy thanks to the elastic belly band, which adjusts to the expanding belly.
Maternity Capri Length Leggings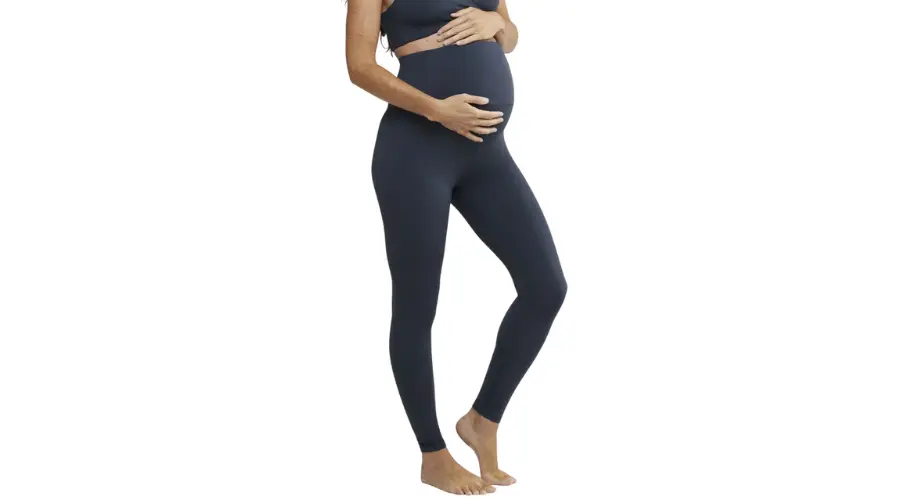 For the duration of pregnancy, these maternity leggings are perfect. In all nine months, the elastic waistband ensures the best fit. The leggings come in a useful double pack and are suitable for many different circumstances.
Maternity leggings made from organic cotton with lace
The pregnancy leggings' soft and stretchy cotton fabric guarantees a body-hugging fit and comfortable fit. The trouser's lace pattern gives them a feminine appearance. The elastic belly band changes to fit the expanding stomach.
---
Best Brands For Maternity Clothing
Bonprix
Bonprix is an online retailer based in Germany that offers a wide range of clothing, accessories, shoes, and home decor products for men, women, and children. The company is known for its affordable prices and trendy styles, and it is part of the Otto Group, one of the largest online retailers in the world.
Bonprix DE ships to many countries in Europe and offers free returns within a certain time frame. The website is available in German, as well as several other languages, and there are often promotions and sales available for customers to take advantage of.
H&M 
For an everyday attire, Baby Center expectant mothers frequently choose H&M. Maternity pants, knits, vests, jeans, and tops are just a few of the essentials available in the MAMA collection. They are all available in neutral hues so they go with everything. H&M is an excellent place to start if you need a go-to T-shirt. Also, nothing in their MAMA line will be particularly expensive; instead, everything is decently priced.
Skims
Maternity shapewear from Skims adapts to your changing body both during and after pregnancy. The non-compressive cores of the tights and bodysuits will keep you and your developing bump pleasant but supported. Also, the fabric in their nursing bras is waterproof and has thick, secure straps. The main focus of skims is solution-wear.
New Look
From the stylish, carefree maternity selection at New Look, you could assemble an entire capsule maternity wardrobe. In addition to shorts and milkmaid dresses for the summer, there is a lot of denim in wide-leg, straight, and narrow styles as well as large fitted shirts and jackets which you'll want to wear even after your pregnancy is through.
Gap
Gap is a haven for inexpensive, fashionable clothing that allows you to feel great while sporting a growing bulge. Without breaking the bank, you can buy everything from stylish swimwear for your babymoon to cozy loungewear for lounging at home and activewear that supports your developing body.
It's made in a smock style, which means it softly slides over your bump for a flattering look that's also really comfortable to wear. It's ideal for expecting or new parents who like a looser fit. We also liked that it has an elasticized waistband to guarantee that it fits during any stage of pregnancy and that it is simple to undo if you are breastfeeding.
River Island
The maternity collection from River Island exudes style while channeling what the company does best. It has everything from stylish loungewear to current trends with increased bump room, so you and your growing belly don't have to spend the entire day in pajamas if you don't want to.
The retailer's inventory appears to be an expansion of all its excellent items with consideration for your evolving body.
---
Also, read- Best Casual and Active-wear Adidas Joggers
---
The Bottom Line
Although maternity pants have advanced significantly in recent years, trying to discover the best maternity trousers to add to your collection will likely cause you to want to go back to sleep. The good news is that several fashion companies have delved into collections of their own and independent boutiques that specialize entirely in pregnancy wear.
Offer trendy clothes to last you through nine months and beyond. You can also find stylish maternity work pants from the above-mentioned brands. For more information on maternity pants for work or maternity scrub pants, you can follow the CelebZero website. 
FAQs