If you think of any women's clothing, long skirts have been part of women's clothing since ages. But over the past decades with a lot of blended fashion styles and design, long skirts have evolved from traditional styles to modern styles. Some of us may think that long skirts are outdated since in modern times women are more prone to shorts, or short skirts which reflect their skin more. But I beg to differ since in this blog we will understand how these long Maxi skirts are trending. They beat the challenge of the test of time. These long skirts hold significant attraction in all fashion industries. Debenhams is one of the few websites where these new trending long skirts have their say in the customers' choice of clothing. There is an endless collection that comes with these long skirts whether you are looking for a black long skirt or just a decent long denim skirt the options are countless.  
A brief overview of the evolution of the long skirts 
1. Early Civilization 
It is being said that long skirts for women have a long history with clothing styles. It takes back to Ancient civilizations including Mesopotamia, Ancient Egypt, and Greece where covering your body from shoulder to your feet was a common clothing style for both men and women. This means that both men's clothing were also similar to long skirt-like garments. These early skirts type garments had rectangular pieces of fabric draped around the man's body, and they were held tight with a belt or cord the same design as women's clothing with long garments.
2. Medieval Evolution Long Skirts 
However, during the Medieval with the arrival of the Renaissance era, skirts became more tailored and structured. Women's skirts had part of the two-piece ensemble of gowns, comprised of a bodice and a full skirt. These skirts had a bell-shaped silhouette, floor-length, and were voluminous around the legs. The materials were silk, velvet, and brocade which were a popular demand among wealthy families. 
3. 18th and 19th Century Evolution of Long Skirts 
Later in the 18th and 19th centuries, long skirts began to originate into narrower shapes and more enhanced structures. Among the popular were pannier or hoop skirts which were quite fashionable. Later the 19th century saw the new origin of crinoline with a cage-like structure made of steel or it was made of whalebone that supported the skirt.          
4. Early and Late 20th Century 
Then we saw in the early 20th century skirts became more voluminous and the silhouette became more straighter. It turned into a tubular shape and the length of these skirts differed from ankle-length to mid-calf. And we saw the blended styles where these skirts were paired with blouses and jackets and tailored styles were more practical styles.
Hence in the mid-20th century and the late 20th century up to the present time long skirts have become diverse in so many ways. They became popular both in the mainstream media and for casual wear across the globe. These long skirts are in different styles and are worn in different ways in many cultures in different countries. While mini-skirts emerged as one of the popular choices among the youth culture and since then skirt length has gone through different styles and has become a fashion demand with time. Now, we have a wide collection of styles and materials used according to the news and demand of the customers.         
How to style your Long Maxi Skirts 
Here are a few tips to style up your long Maxi Skirts
Try it out with a crop top to give a subtle look and enhance your overall appearance. For footwear wear them with sandals, and heels for casual shoes or even ankle boots to get a variety of outlooks in your outfit. Moreover, pair it with a loose-fitting blouse or a tucked-in graphic tee for getting a relaxed bohemian style.

Along with your favorite clothing accessories such as layered necklaces, or crossbody bags, and with a wide-brimmed hat could give a classic outlook in summer. 

If you have more fitted or high-waisted

long maxi skirts

, it's easy to pair them with a tucked-in blouse and a tailored top. By adding a belt to your waist it helps to elongate your silhouette. Moreover, for footwear heels, and wedges for achieving a more sophisticated look. 

 If your long maxi skirts are printed or pastel in color, it's easy to pair them with a cropped top, the tank top, or with a tucked-in camisole is an excellent choice. For footwear flat sandals, sunglasses, and a crossbody bag for achieving a fresh look in summer. 

If you think about wearing them in winter,

long Maxi skirts

are a great way to go. They are perfect to wear with tights, and leggings, and to add more covering on top to wear sweaters, leather jackets, or a blazer and with a cozy scarf around the neck to look warm and cozy yet stylish in so many ways.   

 If you are looking forward to long maxi shirts getting a luxurious fabric such as silk, satin, and sequins enhances a subtly glamorous look. It's easy to pair them with an embellished top, and perfect with heels, or strappy sandals to suit your comfort. For a more sophisticated look accessories such as statement jewelry, a clutch bag, or a tailored bag is excellent.         
Different types of Long Maxi shirts On Debenhams 
1. Hot Squash Chiffon Maxi Skirt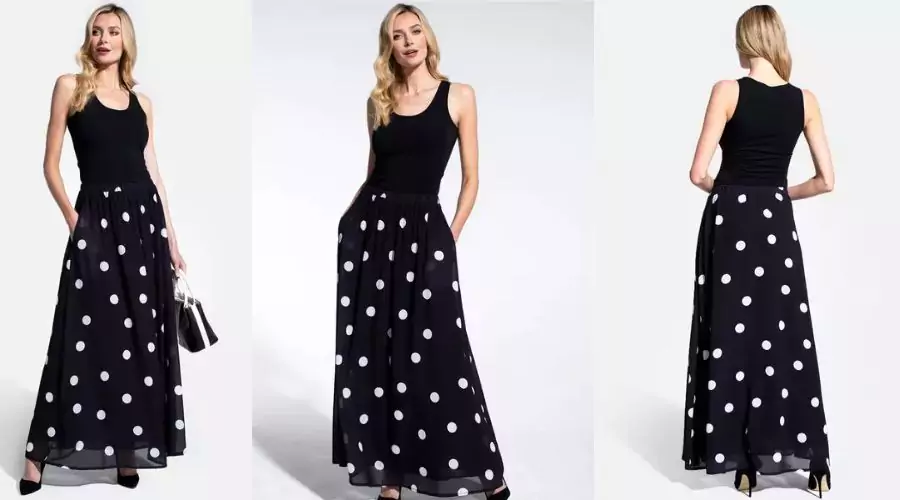 The Squash Chiffon Maxi Skirt is made out of delicate flowing fabric. It has a flattering length that covers your feet well and the elasticated waist and the side pocket add personal adjustment and keep your valuables in the pockets. To give out a perfect look pair it with Converse trainers, to get a sports channel vibe. This will surely add a great collection to your summer clothing.  
---
2. Hot Squash Maxi Skirt 
The Hot Squash Maxi skirt is a classic long skirt. It's perfect for wearing for work, and everyday wear, and easily dresses up and down to suit your style. While the waistband helps you to navigate your waist adjustment and the handy pockets are advantageous for keeping your little valuables. 
---
3. Hot Squash Roll Top Maxi Skirt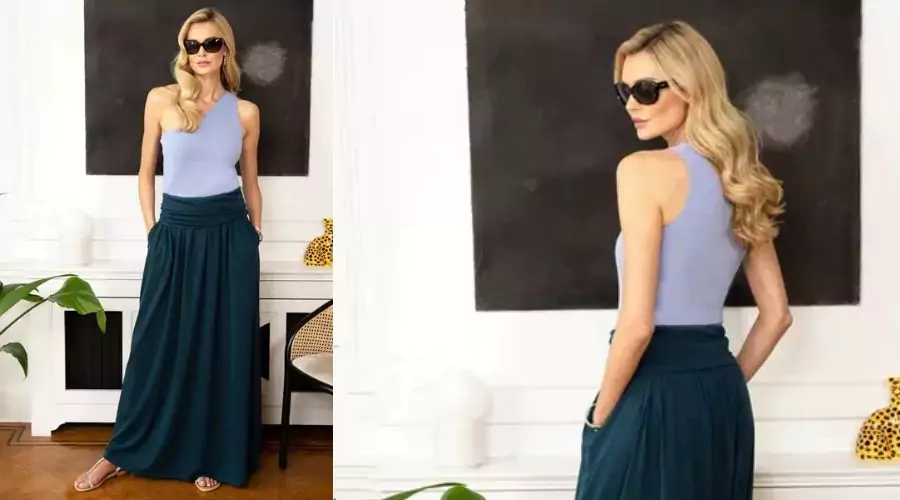 The Squash Roll top Maxi skirt is an excellent choice for both day and evening wear. Whether you are wearing it for work, or while shopping, get ultimate comfort while looking stylish at the same time. It goes perfectly with a crop top, with heels, or in case of a party top your combination is sure to compliment your personal style. Enjoy the personal waist adjustment with the instilled waistband for a comfortable fit throughout the day.
---
4. Boohoo Tall Spliced Animal Chiffon Maxi Slip Skirt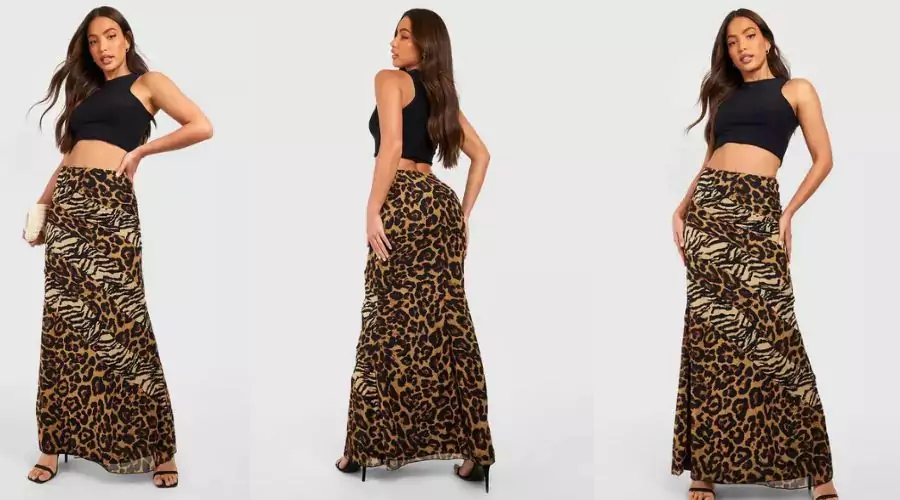 This long Maxi skirt is a must-buy if you are into enhancing comfortable fashion wear. Tailored specifically for tall girls with 5'7 and above high-quality fabric will give you the right size and shape for all body types. Whether you are looking for a dinner date outfit or for a special event, something that makes you look fresh, the Tall Spliced Animal Chiffon Maxi Slip skirt is a must-buy. Plus if you are wearing it with high heels it will leave you breathless to walk in a bold confident look.
---
Conclusion 
There is always an unending style to cater to yourself. With a wide variety of long Maxi skirts, these are sure to make your event occasion memorable. With great events call for great clothing selections. Reflect the evolution of long maxi skirts with your fashion styles and with the countless options available feel confident in the air every time you wear one of these skirts. For more information, visit Debenhams and the official website of Celeb Zero. 
FAQ's