IWC Schaffhausen is a Swiss luxury watch manufacturer that has been producing some of the finest timepieces for over 150 years. With a strong commitment to quality, innovation, and craftsmanship, IWC Schaffhausen has become one of the most respected names in the watch industry. At Goldsmiths, you can find a range of IWC Schaffhausen men's watches that showcase the brand's dedication to precision and elegance.
Features of IWC Schaffhausen Men's Watches
One of the defining features of IWC watches for men is their precision and accuracy. Each watch is crafted with the utmost care, using high-quality materials and the latest technology. Many IWC Schaffhausen men's watches feature complications such as chronographs, moon phases, and perpetual calendars, which make them highly functional as well as aesthetically pleasing.
Another feature of IWC Schaffhausen men's watches is their durability. These watches are built to last, with rugged materials and expert craftsmanship that can withstand daily wear and tear. Many IWC Schaffhausen men's watches are also water-resistant, making them suitable for swimming, snorkelling, and other water-based activities.
Here is a list of IWC Schaffhausen Men's Watches on Goldsmiths that you don't want to miss:
1. Pilot's TOP GUN 44.5mm Mens Watch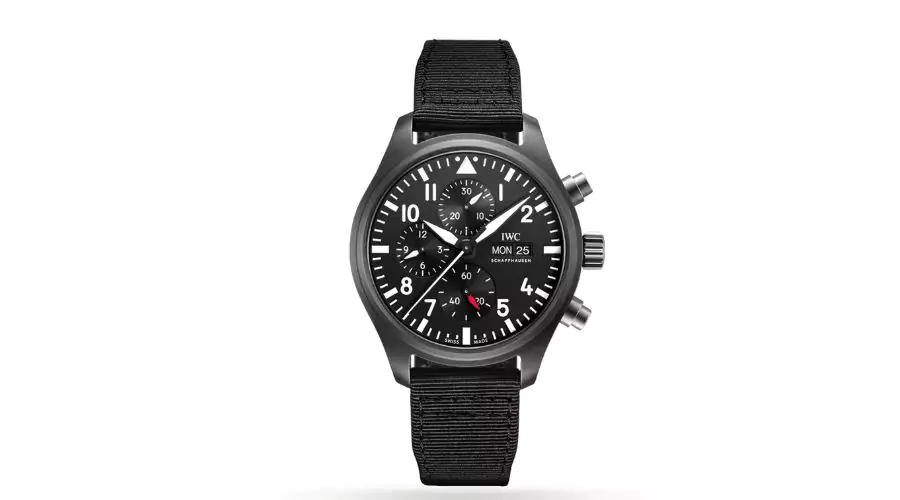 The Pilot's TOP GUN 44.5mm Mens Watch has a bold and masculine appearance, with a black ceramic case measuring 44.5mm in diameter. The dial features large, luminescent Arabic numerals and hands, making it easy to read in low-light conditions. The watch also has a date display at the 3 o'clock position and a small seconds sub-dial at the 6 o'clock position.
One of the unique features of the TOP GUN watch is the internal soft-iron cage that protects the movement from magnetic fields. This is especially important for pilots who are exposed to high levels of magnetic fields during flights.
---
2. Portugieser Perpetual Calendar 44mm Mens Watch
The Portugieser Perpetual Calendar 44mm Mens Watch is a masterpiece of watchmaking technology. It features a perpetual calendar, which can display the date, day of the week, month, and year, including leap years. This feature is powered by the IWC-manufactured 52615 calibre movement, which has a power reserve of up to seven days. This ensures that the watch will keep accurate time and never need to be reset.
The watch's case is made of polished stainless steel, and it measures 44mm in diameter, making it the perfect size for a men's watch. The black alligator leather strap complements the steel case, giving it a refined and classic look that is both timeless and contemporary. The strap is held in place by a folding clasp that is easy to use and secure.
---
3. Big Pilot's 'Le Petit Prince' 46mm Mens Watch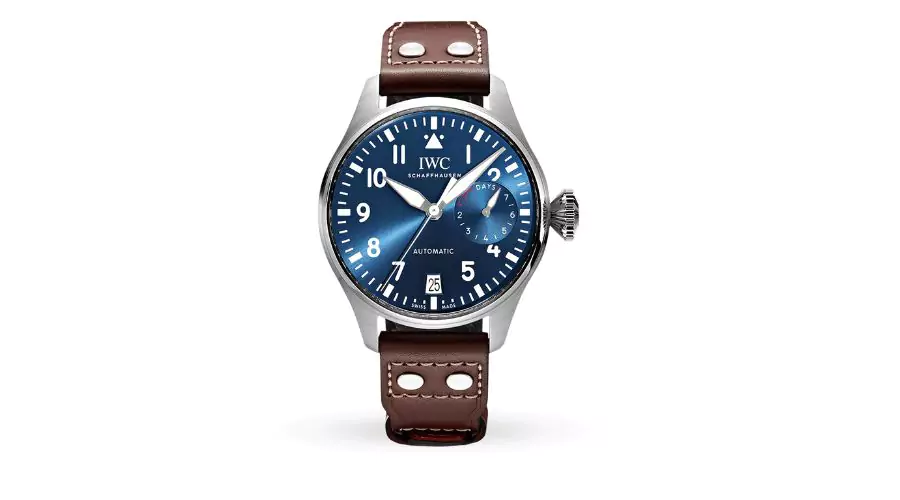 The 'Le Petit Prince' watch is inspired by the classic French novella "The Little Prince" by Antoine de Saint-Exupéry. This book is a timeless classic that has been enjoyed by generations of readers around the world. The IWC Schaffhausen Men's Watches brand has captured the essence of this beloved story in the design of the 'Le Petit Prince' watch.
The watch features a stainless steel case that measures 46mm in diameter, making it a substantial timepiece that commands attention. The case is brushed to a satin finish, giving it a sophisticated look that is both modern and timeless. The dial of the watch is a deep blue color that is reminiscent of the night sky, with white Arabic numerals and hands that stand out in sharp contrast against the dark background.
---
4. Portofino 45mm Mens Watch
The Portofino 45mm Mens Watch is an elegant timepiece that exudes sophistication and class. It is crafted from the finest materials, including a stainless steel case and a sapphire crystal that protects the face of the watch. The black alligator leather strap adds an extra touch of luxury to the already impressive design.
One of the standout features of the Portofino 45mm Mens Watch is its movement. The watch is powered by an IWC-manufactured 59210 caliber movement, which is a testament to the brand's commitment to precision engineering. The movement features a 8-day power reserve, which means that the watch can run for eight days on a single winding. This is an impressive feat that few other watches can match.
---
5. Portugieser Chronograph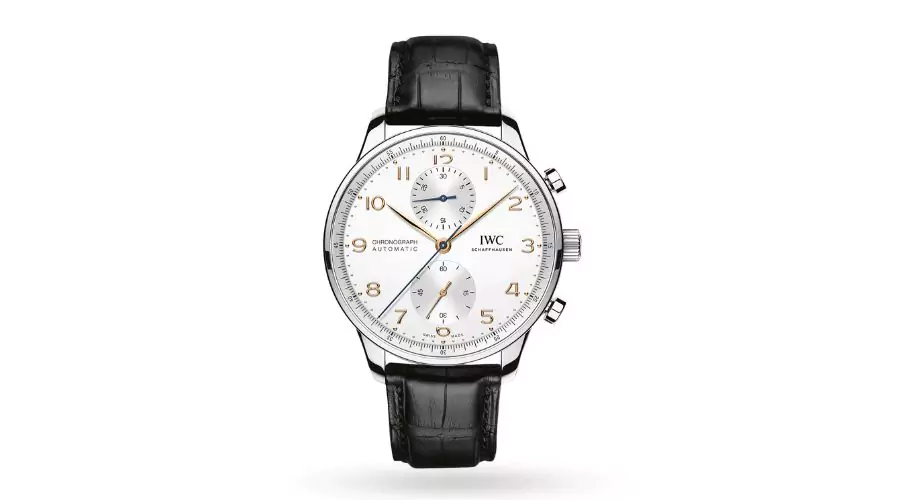 The Portugieser Chronograph was first introduced by IWC in 1998, and it has since become one of the brand's most sought-after models. The watch is characterized by its clean, minimalist design and its large, easy-to-read dial. The Portugieser Chronograph is available in a range of materials, including stainless steel, rose gold, and platinum, and it is powered by a variety of different movements, including automatic and manual winding.
The dial of the Portugieser Chronograph is simple yet elegant, with a two-register layout that displays the running seconds and the chronograph minutes. The chronograph seconds hand is mounted in the center of the dial, and the subdials are located at 6 o'clock and 12 o'clock. The hands and indices are typically made from polished steel, and the dial is available in a variety of colors, including black, white, and blue.
---
Conclusion
IWC Schaffhausen men's watches are sought after by collectors and enthusiasts around the world, and wearing one can make a statement about your taste and style. They are also often passed down from generation to generation, becoming family heirlooms that are cherished for years to come. For more information, visit Goldsmiths and the official website of Celebzero.
FAQ's