Welcome to the French Riviera's gem, Nice – a picturesque city nestled on the stunning Mediterranean coastline. A holiday to Nice is a perfect blend of culture, beauty, and relaxation, offering visitors an unforgettable experience. From its charming old town and vibrant Promenade des Anglais to its golden beaches and delectable cuisine, Nice has something to captivate every traveller. Join us as we embark on a journey through the vibrant streets, explore the rich history and culture, indulge in the local delicacies, and soak in the Mediterranean sunshine. Get ready to discover why a holiday to Nice is an absolute must for those seeking a perfect blend of elegance, natural beauty, and Mediterranean charm.
Things to Do While on Holiday to Nice by On The Beach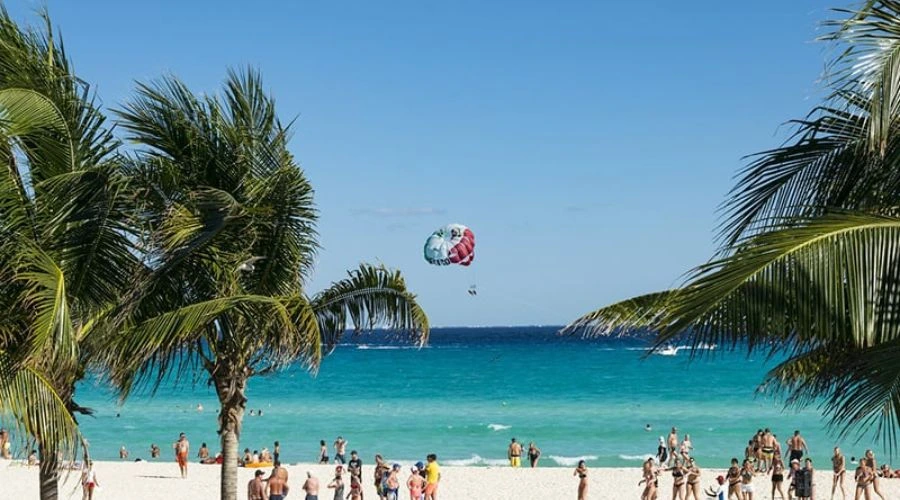 Explore the Charming Old Town of Nice
One of the must-do activities while on holiday to Nice is exploring the city's charming Old Town, known as Vieux Nice. Lose yourself in the narrow, winding streets lined with colourful buildings, vibrant markets, and quaint shops. Discover hidden gems like Place Rossetti, a lively square surrounded by cafes, and the stunning Cathédrale Sainte-Réparate. Don't miss the chance to visit Cours Saleya, a bustling flower and food market that showcases the vibrant local produce and offers a delightful sensory experience.
Relax on the Gorgeous Beaches
Nice is famous for its beautiful beaches, making it an ideal destination for those seeking a sun-soaked holiday. Spend your days lounging on the pebbly shores of Promenade des Anglais, enjoying the azure waters of the Mediterranean Sea. Some popular beaches include Plage Beau Rivage and Blue Beach, offering facilities such as sun loungers, umbrellas, and beachside cafes. Don't forget to take in the stunning views of the Baie des Anges while basking in the sun.
Visit the Iconic Promenade des Anglais
A visit to Nice is incomplete without a stroll along the iconic Promenade des Anglais. This world-renowned promenade stretches for approximately seven kilometres, offering breathtaking views of the Mediterranean Sea. Take a leisurely walk or rent a bicycle to explore the promenade at your own pace. Along the way, you'll encounter beautiful gardens, palm trees, charming cafes, and luxurious hotels. The Promenade des Anglais truly captures the essence of the city and provides a picturesque backdrop for memorable holiday moments.
Immerse Yourself in Art and Culture
Nice has a rich cultural heritage, with numerous museums and art galleries waiting to be explored. The Musée Matisse showcases the works of the renowned artist Henri Matisse, while the Musée Marc Chagall houses an extensive collection of Chagall's masterpieces. For contemporary art enthusiasts, the Musée d'Art Moderne et d'Art Contemporain (MAMAC) is a must-visit. Additionally, the city hosts various cultural events and festivals throughout the year, offering a glimpse into the vibrant art scene of Nice.
Indulge in the Gastronomic Delights
No holiday to Nice would be complete without experiencing the city's gastronomic wonders. Nice is renowned for its delectable cuisine, influenced by both French and Italian flavours. Sample local specialities like socca (a chickpea pancake), pissaladière (a delicious onion tart), and salade niçoise (a refreshing salad with fresh local ingredients). Explore the charming streets of the Old Town and the surrounding areas to discover cosy cafes, charming bistros, and Michelin-starred restaurants, where you can savour the culinary delights of Nice.
Benefits of Booking a Holiday To Nice With On The Beach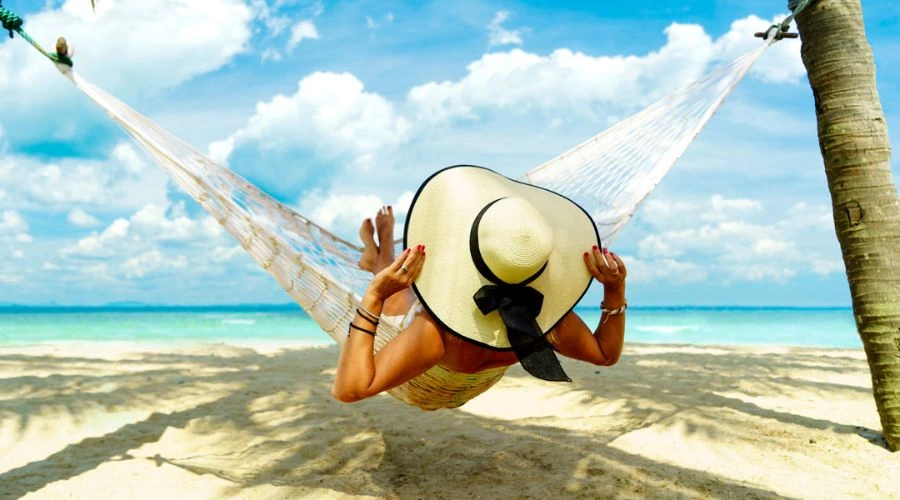 Booking a holiday to Nice with On the Beach offers numerous benefits that enhance your travel experience and ensure a seamless and enjoyable trip. Here are some of the advantages of choosing On the Beach for your holiday to Nice:
Convenient Package Deals
On the Beach offers comprehensive package deals that include flights, accommodation, and sometimes even transfers. This means you can conveniently book everything you need for your trip in one place, saving you time and effort.
Wide Range of Accommodation 
On the Beach provides a wide selection of accommodation options in Nice, catering to different budgets and preferences. From luxury hotels to cosy apartments, you can find the perfect place to stay that suits your needs and enhances your holiday experience.
Flexible Booking Options 
On the Beach offers flexible booking options, allowing you to customize your holiday to Nice according to your preferences. You can choose the duration of your stay, and departure dates, and even add extras such as airport transfers or travel insurance.
Competitive Prices 
On the Beach is committed to offering competitive prices, ensuring that you get the best value for your money. With their extensive network of travel partners and negotiated deals, you can find affordable options for your holiday to Nice without compromising on quality.
ATOL Protection 
When you book your holiday to Nice with On the Beach, you can have peace of mind knowing that your trip is protected by ATOL (Air Travel Organiser's License). This protection ensures that you are financially protected and will be assisted in case of any unforeseen circumstances.
Customer Support 
On the Beach provides reliable customer support throughout your booking process and during your trip. Their dedicated customer service team is available to assist you with any queries or concerns, ensuring that you have a smooth and stress-free experience.
Conclusion
A Holiday to Nice offers a perfect blend of stunning natural beauty, rich cultural heritage, and delightful gastronomy. Whether you choose to explore the charming streets of the Old Town, relax on the sun-kissed beaches, immerse yourself in the vibrant art scene, or indulge in the local cuisine, Nice promises an unforgettable experience. By booking your holiday to Nice with On the Beach, you can enjoy the convenience of comprehensive package deals, a wide range of accommodation options, competitive prices, and the assurance of ATOL protection. So, pack your bags, soak in the Mediterranean ambience, and get ready to create lasting memories in the captivating city of Nice. With On the Beach, your dream holiday to Nice is just a few clicks away. For more information visit the official website of Celebzero.
FAQs