If you want to give your garden or outdoor spaces some much-needed privacy then- Fence panels are exactly what you need! They are convenient, easy to install, and aestheticize a place perfectly. Besides that, they are an efficient way to enhance safety. Whether it's metal, wood, or synthetic based, from Jewson you can bring home the best quality fence panels. In this blog, explore the best fence panels with Celebzero.
About Jewson
Jewson is a builders' merchant specializing in building materials, tools, electrics and plumbing, landscaping, and more. From the best bathroom tiles to kitchen appliances, you'll find a range of items here! With over 450 branches, Jewson is widely available and a reliable platform centered in Europe. The first branch was established back in 1836! Ever since then, Jewson has come a long way. Recognized by BMJ awards in the year 2022, Jewson is a well-recognized and trusted brand with the highest quality products.
Secure your boundaries with these Fence panels from Jewson 
1. Forest- Contemporary Slatted Fence Panel (1.8m x 1.8m)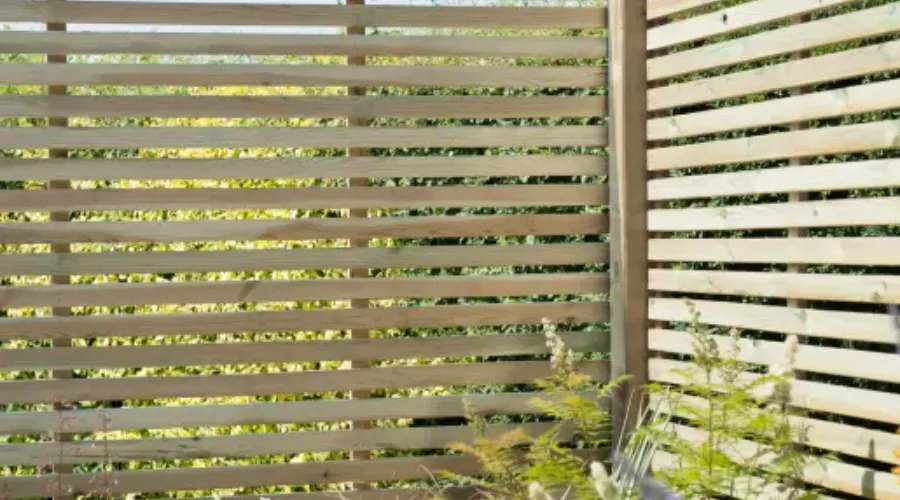 This fence panel is perfect to accessorize your garden as well as give it privacy. If you are afraid of the neighbor's dog messing up your plants then this is a great way to keep it out! Besides that, the stunning and stylish finish will give your garden an aesthetic look. The fence panel is made of natural timber and is appropriate for commercial as well as domestic purposes. 
It is suitable for garden partitioning, as a screen, or around a patio. So, you decide how you want to incorporate this contemporary item into your living space! It allows light and air to pass through and hence your plants will get their daily dose of sunlight easily. The product comes with a guarantee of 15 years anti-rot so you know it's good quality.
---
2. Forest- Superlap Fence Panel (1.83m x 0.91m)
This wooden fence panel is 3ft tall and an ideal way to create garden boundaries and get privacy. It gives a clean and straight finish and will augment your space perfectly. The timber shade will blend in with your outside space seamlessly! The fence panel is made of natural, certified timber and has a 15-year anti-rot guarantee. Also, it is recyclable and renewable. You can use the panel without gravel boards.
---
3. Grange Fencing Heavy Duty Square Trellis (181.3cm x 182.8cm x 3cm)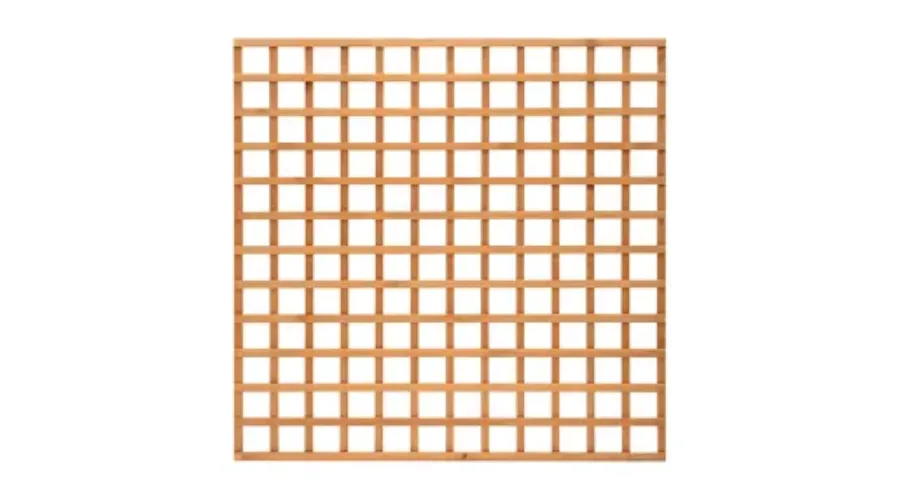 This panel has been pressure treated which ensures rot and decay prevention. The parallel lines and straight edges will augment your space perfectly, giving a neat look. It is suitable as a support system for climbing plants. You won't need to spend much time on this panel since it's low maintenance and the timber material ensures long-term durability. 
It has a 20-year warranty against rot and decay. So, this panel can be a long-term partner for your outdoor space! Plus, it can withstand extreme weather conditions.
---
4. Grange Fencing Standard Featheredge Panel (1.83m x 1.8m)
The sturdy frame of this fencing panel makes it an ideal option for those who want long-term options. The fence is pressure treated against rot and decay. It has 22mm x 100mm straight-cut slats for an enhanced look. It is suitable for large garden spaces, so if you have a huge garden then don't worry this one got you! Made with certified timber, the product is durable and long-lasting. It has featheredge panels for interlocking.
---
5. Grange Elite St Meloir Fence Panel (1800mm x 1800mm)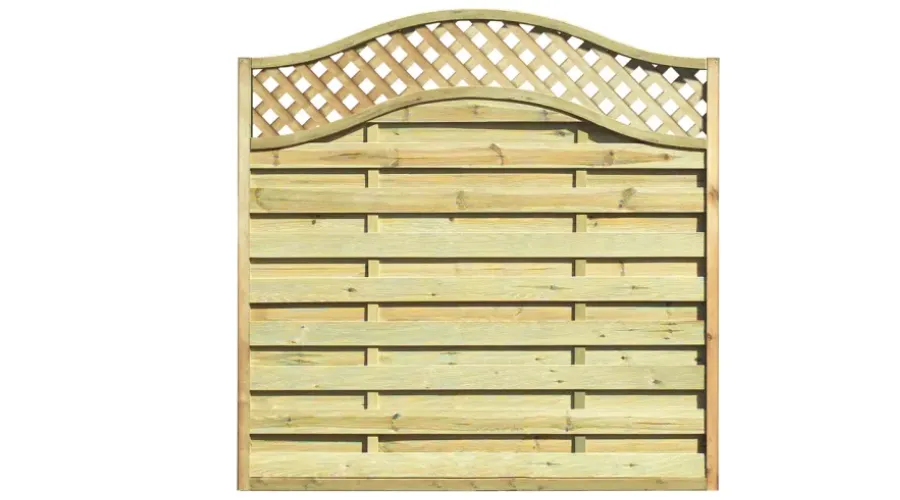 Add a touch of vintage to your garden! The magnificent design of this garden fence panel will give your garden a decorative vibe. If your garden feels empty or needs more, then this is it! It has a slatted panel with shoulder shaping and a strong frame which ensures durability. Accessorize your garden space with this stunning addition. We promise you, this will be the center of attention!
---
Conclusion
Incorporating fence panels into gardens or other outdoor spaces is easy! Yes, the installation requires some effort but getting the best quality fence panels is what we are talking about! Jewson's expansive range of fence panels is impressive and convenient. If you are considering adding a boundary or giving your garden space an upgrade then a fence panel from Jewson is a great option. Jewson's fence panels have reasonable prices and are made of quality materials. The brand is well-known and trusted so remember that you will be shopping from a reliable place. 
For more information, visit Celebzero. 
FAQs