It's devastating to find cracks on your phone from a fall or otherwise, and finding glitches on the interface as a consequence can be disheartening. A simple solution to this problem is a good, durable phone case. Cheap iPhone cases are protective accessories that safeguard the iPhone from damage like scratches, impacts of falls, etc. They come in a variety of designs and styles made from materials like silicone, hard plastic, metal, leather, and carbon fibre.  
As durable and useful as they are, a big part of their appeal also lies in aesthetics. From minimalistic to over-the-top designs, it's a great way to show off your quirkiness and make a statement. On top of this, you're free to add personal touches without impacting your phone, like adding stickers and painting over the case. Read on to know more about cheap iPhone cases and where to find them. Back Market is a trusted online marketplace that deals in refurbished electronic devices and accessories. Their prices are generally budget-friendly and accessible to the average shopper. 
Cheap iPhone cases that's sure to impress: 
With so many options available, it can get quite difficult to make up your mind. To help save time on research, here is a list of cheap iPhone cases to look out for:
1. Transparent Silicone Apple Case iPhone 11 Pro Case
The Silicone Case for iPhone 11 Pro is made of high-quality silicone material. It fits perfectly in your hands, it's neither too stocky nor too thin. Trust this to provide adequate protection from scratches, drops and other types of damage. With perfect cutouts for the camera, ports, and buttons, it's accessible and handy for the user. 
The transparency of this cover gives it a minimalistic, classic look. It doesn't cover the beautiful colour of your phone. Another way to add a personal touch is to add aesthetic things inside the cover like dried flowers, and memorabilia like poster cutouts of your favourite bands, artists, movies, etc. With so much potential, you'll have an awesome time designing and making it your own. This is among the cheapest iPhone cases.
---
2. Leather Apple Case iPhone 12 / iPhone 12 Pro Case: California poppy
The leather Apple Case for iPhone 12/ iPhone 12 Pro in this beautiful orange shade gives it a premium look and feel. It fits the phone like a glove and provides outstanding protection against scratches, bumps, minor drops or other mishaps. The leather allows for a good grip which reduces the chances for the phone from slipping from the user's hands. 
The professional team on Back Market has tested each of their products and verified them to be 100% functional. The orange colour of this cover gives it a groovy feel and is perfect for expressive people who like to have fun with bold designs. The brightness makes it easy to be spotted and thus, lesser chance of the phone getting lost or misplaced.
---
3. Silicone Apple Case iPhone X / XS / XS Max Case in black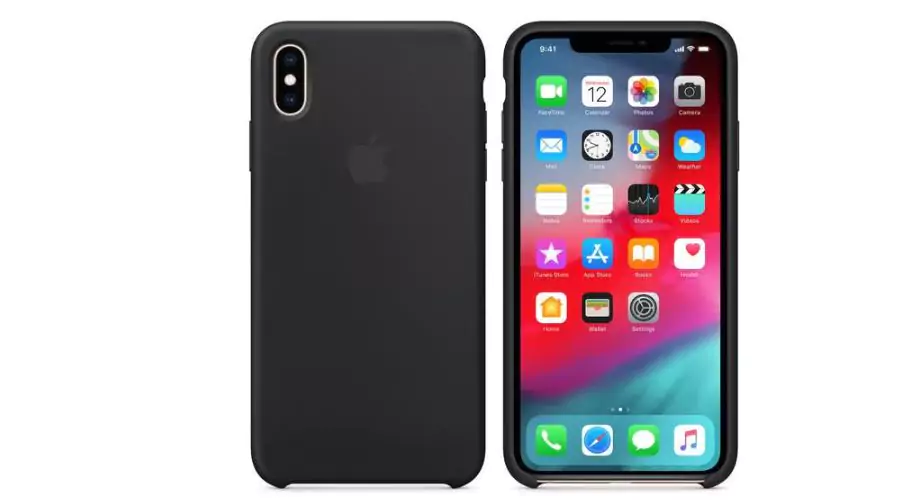 The Silicone Case for iPhone X/ XS/ XS Max is made of superior silicone material. It fits perfectly in the hands, providing the perfect hand feel. Among cheap iPhone cases, this is a great option for providing protection against scratches and minor accidents. It has perfect cutouts for ports, the camera, and the buttons of the phone.
The silicone material gives it a flexible body, easy to remove and yet stays firm when it's on the phone. The colour is an elegant and classy black, and its neutral tone goes perfectly well with any user, regardless of their style. The understated design is sure to add an edge to the user's personality.
---
4. Silicone Apple Case iPhone X / XS / XS Max Case in white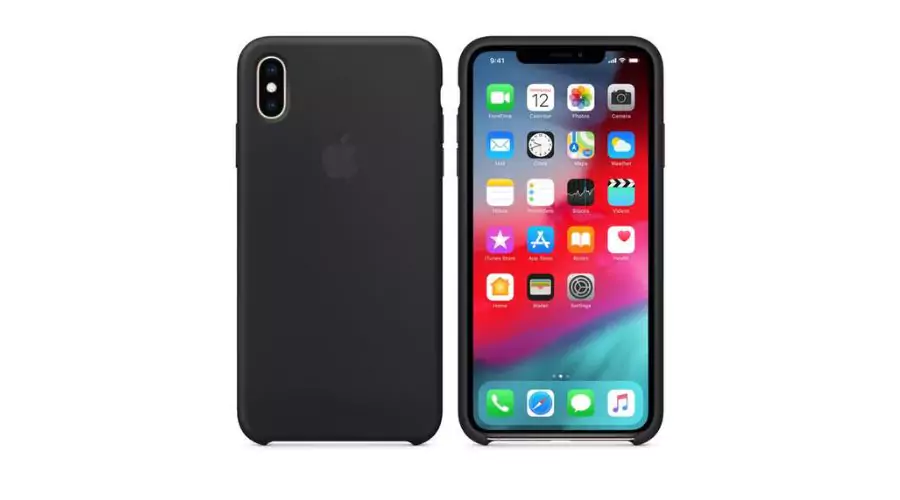 The Silicone Apple Case iPhone X / XS / XS Max Case in white is made of durable silicone material with non-slip features. This is a great option among cheap iPhone cases providing excellent protection against any mishaps that may occur, like falls or bumps. The material also prevents minor accidents from impacting the phone by giving it durable cushioning. 
This case features perfect cutouts for the camera, phone buttons and ports, making it fit the body perfectly. Its white colour is minimalistic in design giving it a look of understated elegance and classiness. The products on Back Market have been tested to be 100% functional so rest assured that you're making great purchases.
---
Conclusion 
Back Market is a popular online shopping site that offers refurbished devices and accessories, including cheap iPhone cases. The options range from silicon cases to leather ones in various colours. Since Back market deals in refurbished goods, the prices are usually lower than what's typically offered anywhere else. One thing that makes it a great place to shop is its money-back guarantee within 30 days, giving protection against malfunctions. It offers free shipping over a certain amount and prices may vary according to location. Cheap iPhone cases are a cost-effective way to add personality to your accessories and style. For more information, visit Celebzero.
FAQ's