B&Bs to five-star resorts are among the lodgings available in Key West. However, due to the island's limited territory and strong demand, there are fewer options available and prices are higher. It is a problem for vacationers on a tight budget. Not to worry, there are obscure hotels that provide affordable prices; these are modest independent B&Bs and inns. Paradise comes with a price, and reasonable is anything that costs less than $200.
Although you don't need a reason to visit Key West, it can be difficult to find cheap hotels in Key West Florida, as it is with any major tourist location. There are plenty of alternatives to select from at every price point, but if you want to save your dollars for the nightclubs on Duval Street, here are some cheap hotels in Key West that are priced reasonably.
Top Hotels in Key West
 1. Alexander Palms Court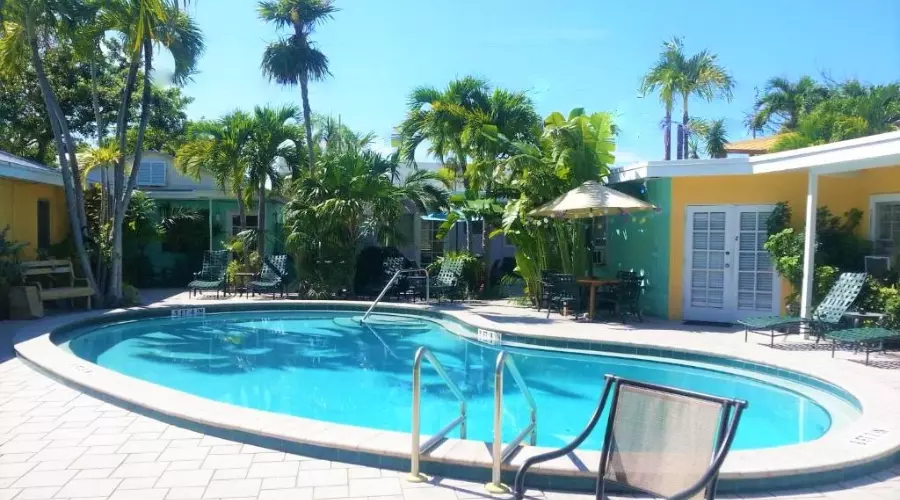 The gated inn, two blocks from the beach and Duval Street, has just nine rooms arranged around a tiny pool and sunbathing area. Every morning, a continental breakfast is provided in the garden, surrounded by towering Alexander Palm trees. The types of rooms range from normal economy to studios with kitchenettes. The living rooms of one- and two-bedroom suites contain pull-out sofas with full kitchens. Even though the furnishings are somewhat older, they have a vintage Keys vibe. Particularly for ordinary accommodations, the rates are fair. When compared to eating out every meal, the larger rooms with kitchens are a wonderful deal.
---
2. Merlin Guesthouse
Merlin Guesthouse, one of the six charming inns owned by Historic Key West Inns in Old Town, features 20 guestrooms and Conch-style cottages distributed among four buildings. They share a courtyard with a lily pond and a shady area where a complimentary continental breakfast is offered each morning. The Economy Queen is their best bargain option, though families can stay in the cottages. You can take sleep in a hammock or cool off in the outdoor splash pool throughout the afternoon. There is free WiFi available all across the place. Just one block separates the guesthouse from Duval Street, and six blocks separate it from the beach. Even though they don't have parking, there is a little amount of space on the street and a paid lot close by.
---
3. Authors of Key West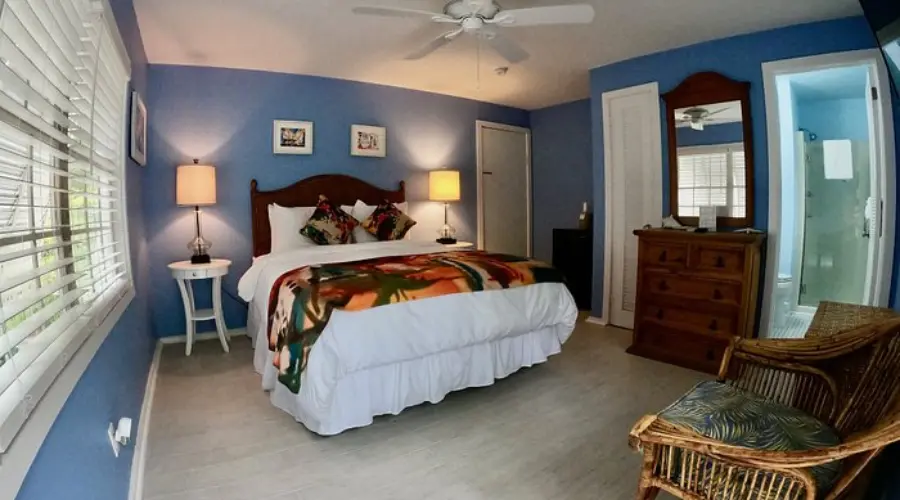 Authors Guesthouse is a hidden gem in Key West's Old Town neighborhood, close to the Historic Seaport. It is one of the cheap hotels in Key West. This complex of charming suites and rooms, as well as classic Conch-style residences, is devoted to the writers who lived in Key West. The villas are ideal for families because they have full kitchens and living spaces with sleeper sofas. The main house's top-level rooms have their sundecks, making them ideal for romantic getaways. Each morning, a free continental breakfast is provided on the patio's gorgeous garden. After that, take the wooden walks to the poolside chaise couches to relax for the day while using the complimentary Wi-Fi.
---
4. The Hotel Perry
The Perry Hotel Key West opened in 2017 and is located on adjacent Stock Island, only a short drive from the heart of Key West. It brilliantly captures the old-world elegance of the Florida Keys while offering all the contemporary comforts you'd expect at a stylish beach resort. At Matt's Stock Island Kitchen & Bar, you may sample coastal comfort food like shrimp and grits or dine boat-to-table at The Salty Oyster. In either case, The Perry is among Key West's most opulent lodging alternatives and one of the cheap hotels in Key West.
---
5. Island City House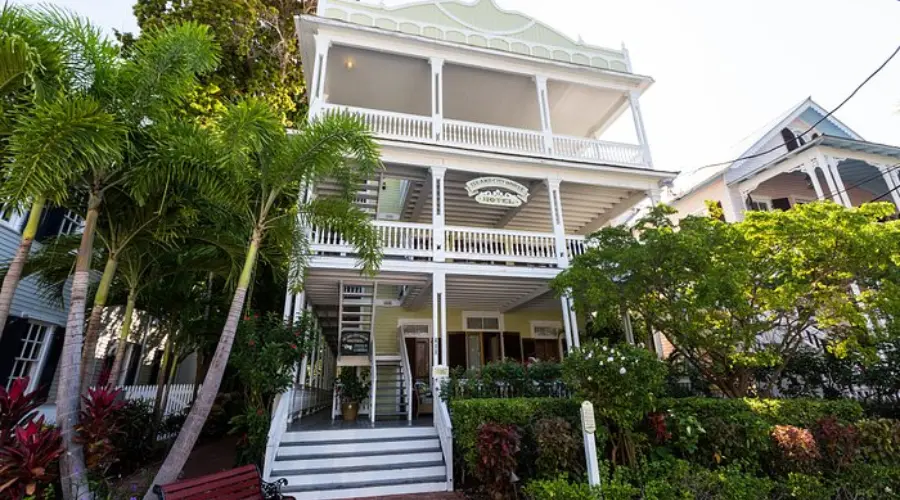 One of the original inns in Key West, Island City House Hotel dates back to 1889. It is also among the most endearing and one of the cheap hotels in Key West. The hotel is made up of three distinct structures, including the Cigar House, the Island City House, and the Arch House. It is encircled by a lush landscape and has a plantation-style décor. It is a fantastic low-cost choice close to the seaport in downtown Key West. It has a resident cat named Burt and guest rooms with a patio and hammock.
---
The Bottom Line
To get the most for your money while on vacation, check out the listed top five cheap hotels in Key West Florida. Travel during the off-season and on weekdays to get the most for your money. For savings like those offered by AAA, AARP, and special packages, check the hotel's website. Make reservations the old-fashioned way by picking up the phone. The rooms at these eccentric hotels may differ, even in terms of decor. Take advantage of the chance to ask the personnel regarding location and size. You can also follow the Celebzero website for more updates on the cheap hotels in Key West. 
FAQs