In a home, wood may be suitable for many things, including furniture, cabinetry, and flooring. So it would be helpful to become familiar with the wide range of species available if you intend to start a renovation or design project that involves wood.
A key component of your home is the furniture. Choosing the furniture, conventional or modern, offers your house a unique appearance. You should opt hardwood furniture if you want something that will last longer because it is dependable and durable. But softwood is much easier to shape when it is about making intricate furniture. Many types of wood are frequently suitable in homes, and each has unique characteristics that make it ideal for a particular application. The best quality wood for furniture requires consideration of several variables. Ahead are some of the best wood types suitable for furniture.
.
Here is some of the best wood for furniture
If you are looking to buy wooden furniture then do visit the official website of Allegro.
1. Teak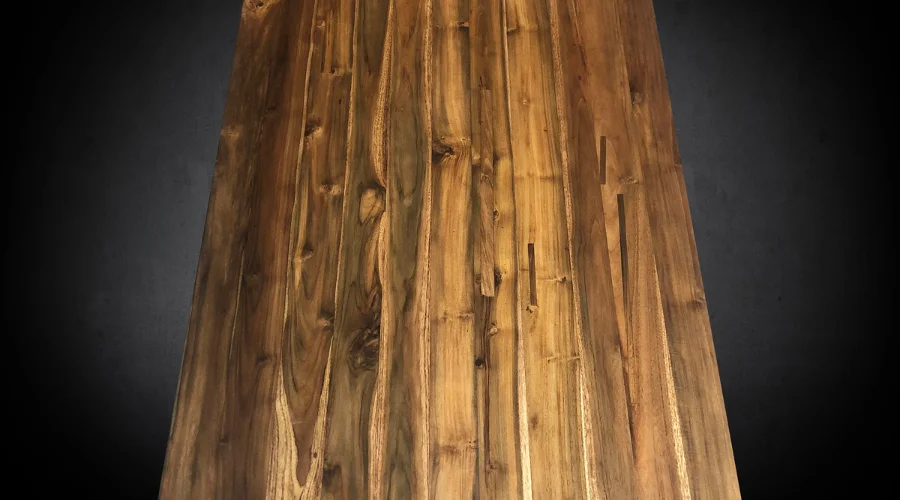 Teak is distinguished for its longevity due to its hardness and resistance to dampness, rot, and insects. As a result, it is suitable for making furniture, boats, and flooring, including decking. Teak has high density because of its resistance to outside intruders, which causes the wood to be exceedingly dense. In addition, you can identify this type of wood by its straight grain, highly smooth, almost oily texture, and golden to medium brown hue. It is a South Asian native. It is considered the best wood for furniture.
---
2. Rosewood
Rosewood sometimes known as Sheesham. The best wood for furniture, especially for living room and bedroom furniture, can endure any category of polish or finish.
If you're comparing rosewood with teak wood, you should be aware that rosewood is slightly more expensive. Rosewood furniture is pricy, but it makes up for it by being sturdy and termite-proof. The distinct grain pattern of this type of wood, used to make furniture, further enhances the room's visual appeal.
---
3. Sal Wood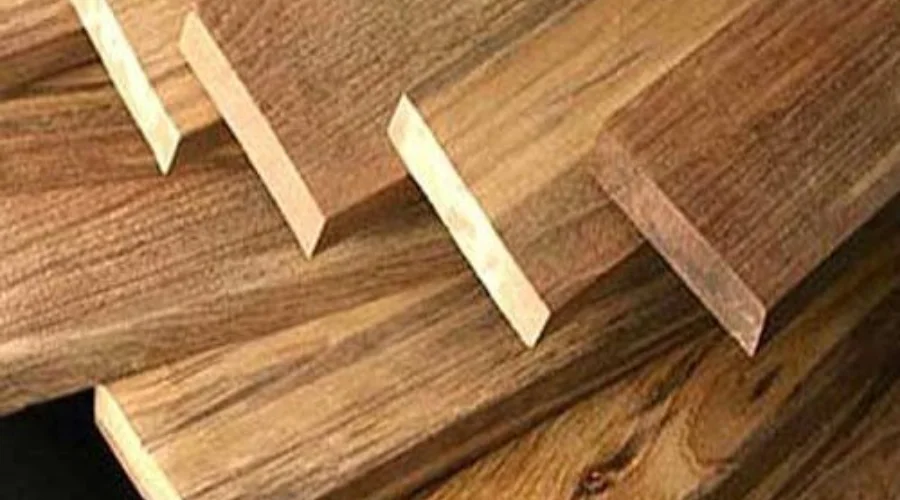 It is a common material for flooring and musical instruments due to its tensile strength and longevity. It is the best wood for furniture, wooden frames, and wooden beams because it is sturdy, and immune to the fungus, insects, and white ants. Sal wood nearly seems impervious to rot and deterioration.
It is suitable for giving support and strength. Doors, wooden frames, and piles are all made from this wood. Sal wood is the perfect wood to use if you're planning to prepare significantly small sized furniture.
Also read : Top 5 Cheap Bedding Sets To Have In Your House
---
4. Satinwood
Satinwood is tough and long-lasting. The wood has a glossy polish that makes it incredibly appealing. India's central and southern regions are home to this wood. It is also another type of the best wood for furniture. Satinwood is simple to maintain. It provides a tidy finish and helps hide slight flaws. This wood is excellent for flooring and won't require daily cleaning. Also, the wood requires less upkeep. It won't require daily maintenance, but you may need to get it polished regularly. Once you've polished its surfaces, it can continue to look good for a very long time. The endurance of satinwood is another factor that makes it one of the top solid woods for furniture. Additionally, it is suitable for the production of furniture accessories.
---
5. Red Oak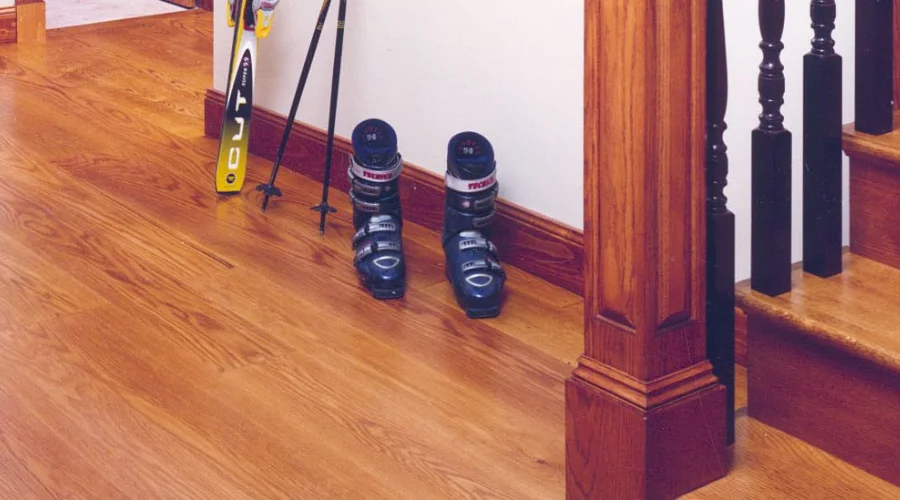 In North America, notably in the northeastern United States and southeastern Canada, red oak is a species of hardwood that is incredibly porous. Its terminal grains have a texture almost like a honeycomb if you look at them closely. But don't let the name fool you; it's not always red (though its leaves are in the autumn). It typically has straight grains and is light to medium brown, with a tendency toward the pinkish side. Red oak is a common material for flooring, furniture, and cabinetry because of how readily it takes stains due to its porous structure.
Also read : Best Wall Clocks to add a modern look to your house
---
6. Cedar
Famous for its durability, cedar wood is frequently used to make outdoor furniture and widely utilised in wooden wardrobes. Even better, although its perfume naturally helps to prevent insects, it is also a pleasant scent to people! It is weatherproof, bacterial growth and fungal development resistant due to the deeply ingrained cedar oil.
Also read : Best Wooden Bed Frame to Buy in 2023
---
7. Mahogany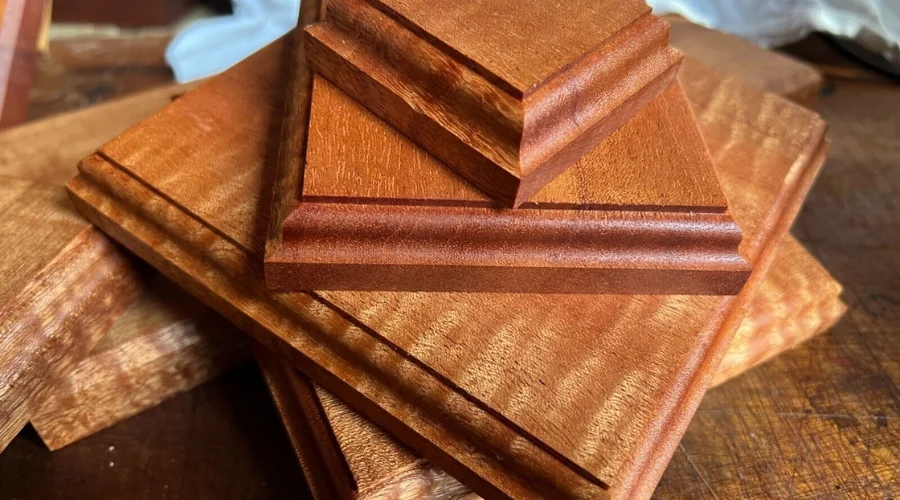 This sort of wood has a distinctive reddish-brown colour. Mahogany furniture naturally responds well to polishes, increasing its resistance to dampness and varying temperatures. It is another type of the best wood for furniture.
It is less prone to shrink, bend, or swell as the weather changes because of its stability. Mahogany is a natural choice for doors and indoor furniture like bed frames or even crockery cupboards due to its wood grain and deep hue.
---
8. Deodar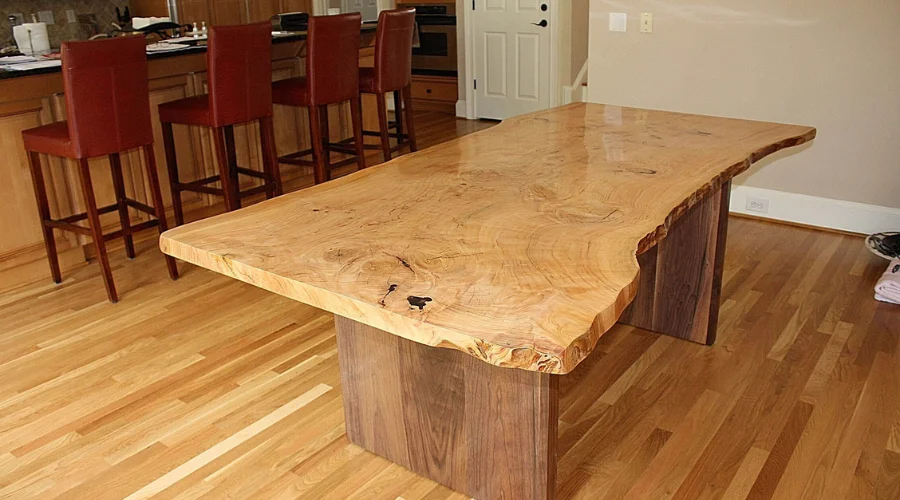 Deodar is one of the better wood varieties if you like a softer variety. Deodar wood has similar anti-fungal qualities to cedar wood. Deodar, which grows naturally in the Himalayas, can be the best wood for furniture in India's cooler climes. It increases its resistance to lower temperatures and qualifies it for interior use.
---
9. Mulberry Wood
If you're acquainted with the Chinese custom of maintaining tea pets, you may know that they deteriorate with time and use. Mulberry ages and turns brown from steeping in tea. Mulberry wood can have a wide range of colour tones, making it the best wood for furniture. So be sure you stain your mulberry furniture following your preferred hue of wood if you do.
---
10. Jackwood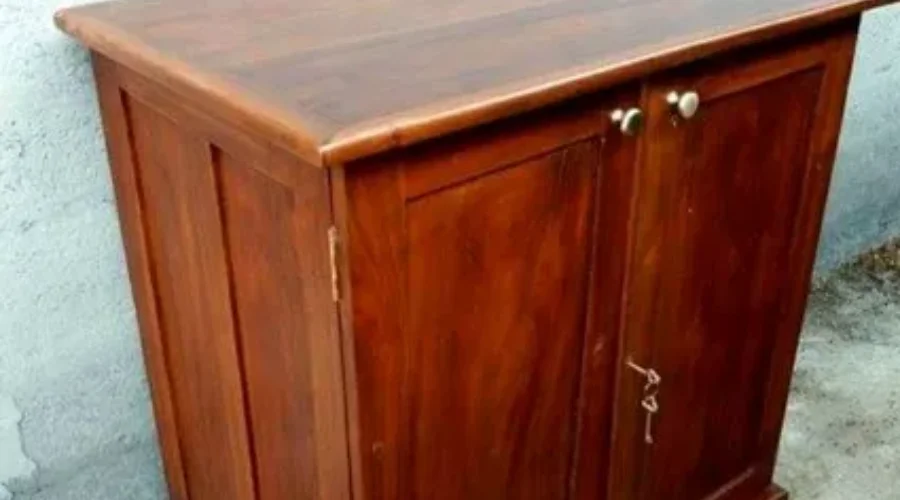 You got it correct if, upon reading the word "jackwood," you imagined a jackfruit. Jackwood is nothing but wood obtained from well-known and adored jackfruit trees. Also, in addition to being used to build furniture, the wood kinds in this category are also utilised to create musical instruments.
Conclusion
Knowing more about wood can help you recognise the elements of your home that you already have and decide what modifications you might want to make. The article covers a list of the best wood types for furniture making. It will guide you in choosing the best wood for the furniture you are planning for your home. For more information about wood for furniture making visit the official website of Celebzero.
FAQ's