Elevate your outdoor spaces and make them even more special with decking boards! If you are unaware of what they are- Decking boards can be used for walking and decorative purposes. They have versatile functionality and are durable items. Whether it's your garden, front door, or patio, you can easily install a decking board wherever you like. Timber decking boards on Jewson have become a popularly sought out item. Timber is known for its durability and high-resistance. Plus, its aesthetic appeal perfectly enhances the overall look of a place. Keep reading to learn about the different timber decking boards available at Jewson!
How do I choose a timber decking board for my place?
To choose a timber decking board, you have to know your outdoor space well! Whether it's your garden or patio, the type of deck you choose will depend on the location. And the next step involves measuring your area so you can choose the right sized board. Consider the layout and structure of your space before making a decision. "Does it complement my space well?" "Does it add to my space's visual appeal?" You can ask yourself such questions for better clarity. Also, do not forget your budget! Make sure that the timber decking board you choose matches your budget.
Besides that, you need to be aware of the weather and climate conditions in your area. Places with extreme temperatures require stronger and more durable materials when it comes to decking boards. Pest control is an important component you need to consider. Materials that are vulnerable to pest attacks should be avoided! Finally, best of luck on finding the perfect board to bring home!
Timber Decking Boards on Jewson: Time to Transform Your Outdoor Areas!
1. Yellow Balau Hardwood 21 mm x 145 mm Deck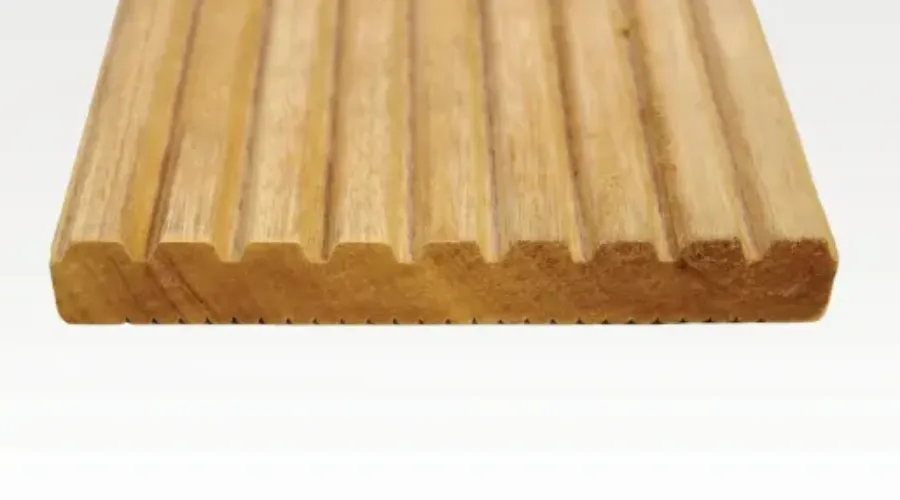 This reversible decking is strong and has a moisture content of 25%. It has smooth designs on the surface, making it an ideal option for those who want to bring home something unique. It can be used as a deck, for construction purposes, or as industrial flooring. You'll definitely love its versatile functionality! The board has a density of 980 kg/meter square.
Suitable for those places that do have stable weather conditions throughout the year. If the board goes through extreme weathering, it may change color from yellowish to slightly gray. It has a lifespan of 50 years, so it'll be a convenient partner for a long time!
2. Redwood Decking (PEFC Certified) 4800 mm x 125 mm x 38mm
Made of high-quality European redwood, this green colored decking is PEFC certified and pressure treated! PEFC certification means that it has been produced following sustainable forest practices. It has a density of about 16 kg and a 38 mm thickness. It is suitable and convenient to walk on, with adequate elevation from the ground.
The board has a class 3 durability rating, which means that it can last 15 years. It has been pressure treated, which makes it durable and resistant! Whether it's your garden or industrial outlet, this decking board will certainly make it better! The product has a warranty period of 15 years. You can find similar redwood decking boards of different sizes on Jewson!
3. Gripsure Non Slip Decking (32 mm x 150 mm)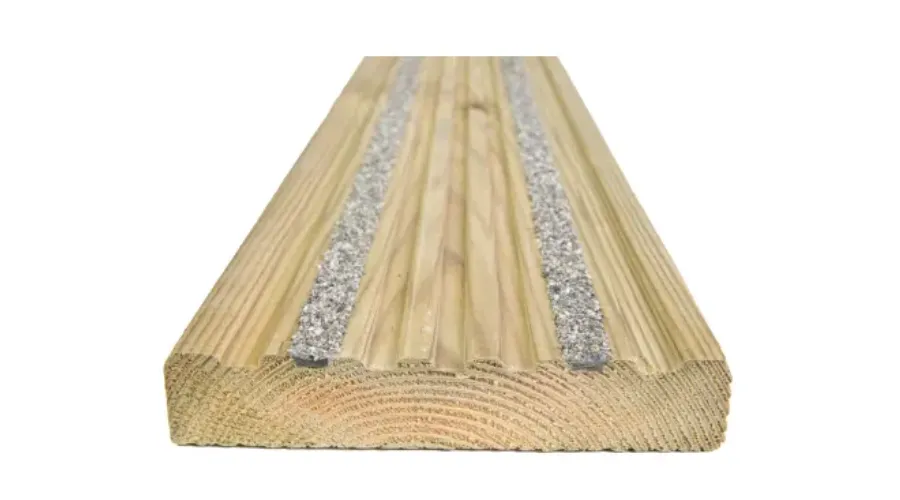 This gripsure decking has two non-slip strips to ensure better grip! Got a pool party? Don't worry about the kids; they won't slip! It is PEFC certified and made of European redwood. It has a light, greenish finish. It is meant only for exterior use above the ground. So, whether it's your garden or business area, you can incorporate it into any outdoor space seamlessly.
The deck has been pressure treated, so you don't have to worry about extreme weather conditions. And it has a warranty period of 15 years.
Conclusion
Timber decking boards are versatile, functional, and convenient items. Jewson has a variety of timber decking boards available in different sizes and thicknesses. You can also find various decking accessories, like stair strings, to make your spaces even better! The timber decking boards from Jewson are pressure treated and, hence, suitable for outdoor use. So, are you ready to transform your deck? Then start at Jewson!
For more information, visit Celebzero.
FAQs