Rhodes, an enchanting Greek island located in the Aegean Sea, is renowned for its breathtaking beaches that attract tourists from all around the world. The island offers an exquisite blend of natural beauty, crystal-clear turquoise waters, and golden sandy shores.
Some of the beaches in Rhodes
1. Faliraki Beach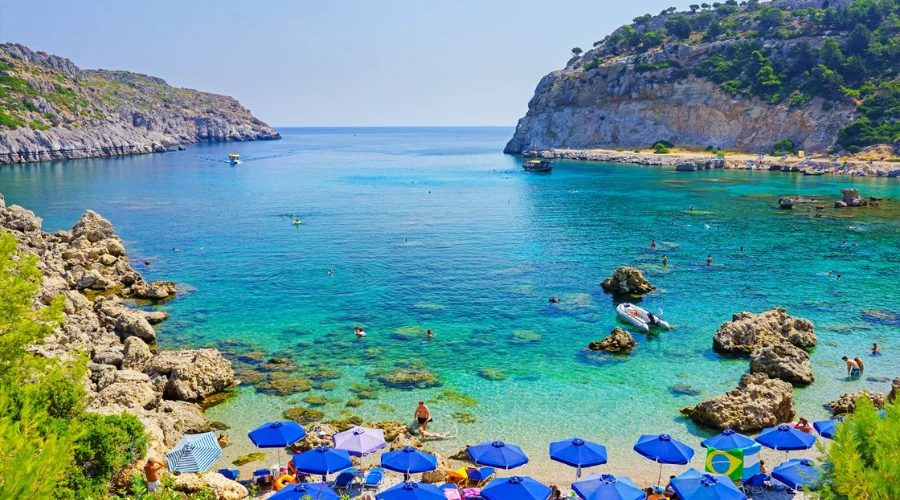 One of the most popular beaches in Rhodes is Faliraki Beach. Situated on the northeastern coast of the island, it stretches for approximately 5 kilometers and boasts a vibrant and energetic atmosphere. 
Faliraki Beach is known for its lively beach bars, water sports activities, and a range of entertainment options, making it an ideal choice for thrill-seekers and party enthusiasts. The beach offers a wide array of amenities, including sunbeds, umbrellas, and beachside tavernas, ensuring a comfortable and enjoyable experience for visitors.
---
2. Lindos Beach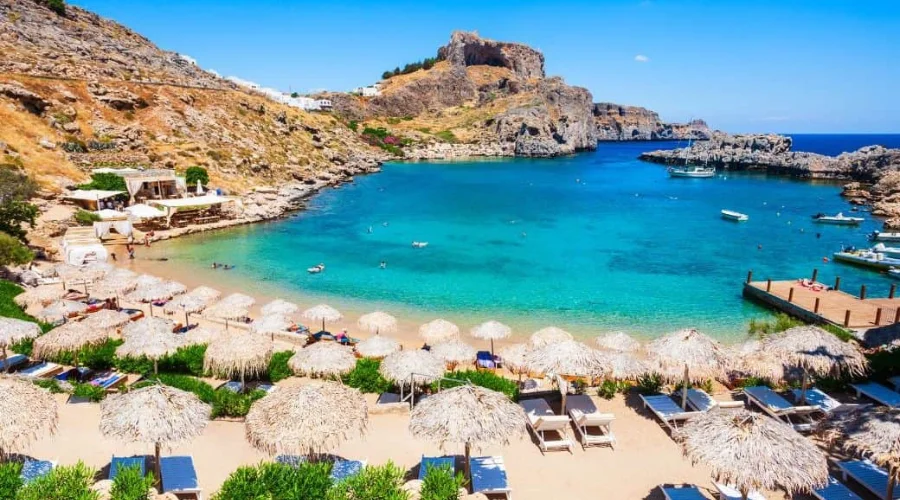 Nestled in the charming village of Lindos on the southeastern coast of Rhodes, Lindos Beach is a picturesque haven that captivates visitors with its breathtaking beauty. Surrounded by rocky cliffs and overlooked by the iconic Acropolis, this beach offers a unique blend of natural splendor and historical significance. 
The crystal-clear waters and soft golden sand create a tranquil and idyllic setting, perfect for relaxation and sunbathing. Lindos Beach also provides convenient access to the vibrant village, where visitors can explore its narrow alleys, traditional houses, and quaint shops.
---
3. Tsambika Beach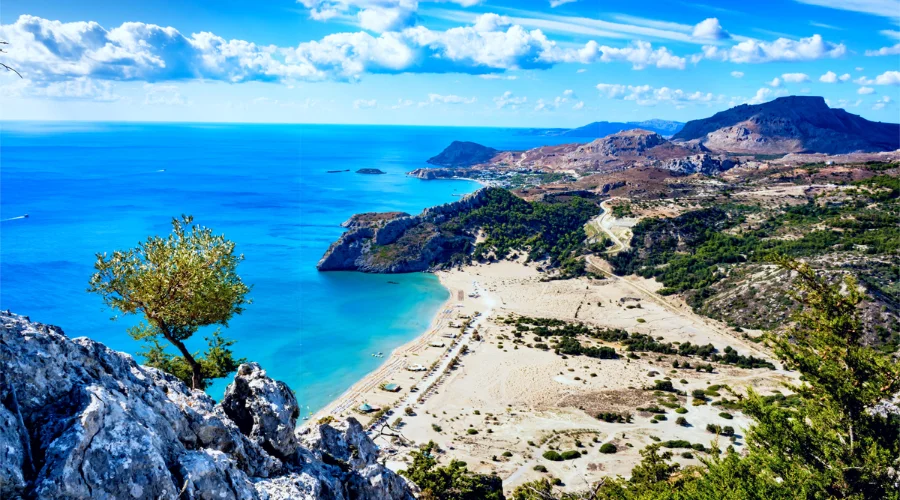 Situated between Rhodes Town and Lindos, Tsambika Beach is a hidden gem that showcases the unspoiled beauty of Rhodes. With its pristine waters, fine golden sand, and stunning mountainous backdrop, Tsambika Beach offers a serene and peaceful escape from bustling tourist hotspots. 
The shallow and calm waters make it an excellent choice for families with children, who can enjoy safe swimming and various beach activities. Additionally, visitors can climb the nearby Tsambika Hill to visit the picturesque Tsambika Monastery and savor breathtaking panoramic views of the beach and surrounding area.
---
4. Anthony Quinn Bay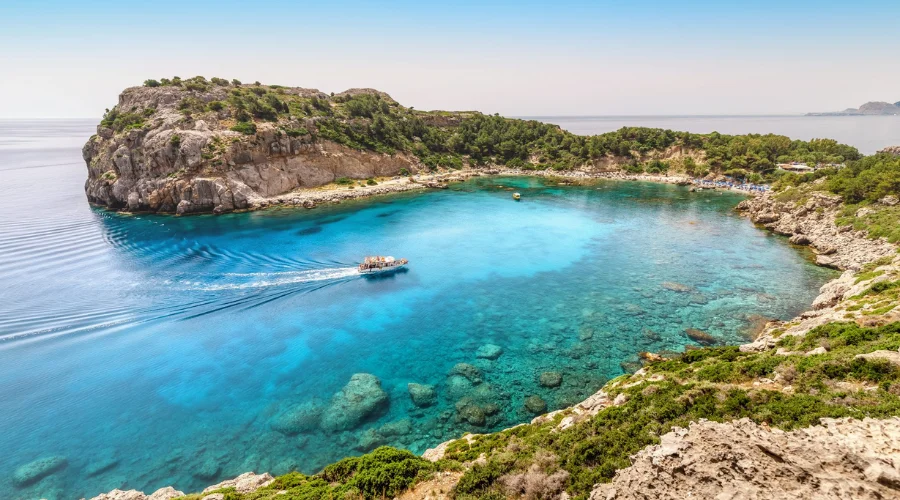 Named after the famous actor who fell in love with its beauty while filming The Guns of Navarone, Anthony Quinn Bay is a secluded paradise nestled on the eastern coast of Rhodes. This small, horseshoe-shaped beach is renowned for its crystal-clear emerald waters and dramatic rocky landscape. 
Surrounded by lush greenery and rugged cliffs, it provides a sense of privacy and tranquility for visitors seeking an intimate beach experience. Snorkeling and diving enthusiasts are particularly drawn to Anthony Quinn Bay due to its rich marine life and underwater caves.
---
The following is a list of hotels near the greatest beaches in Rhodes:
1. Labranda Blue Bay Resort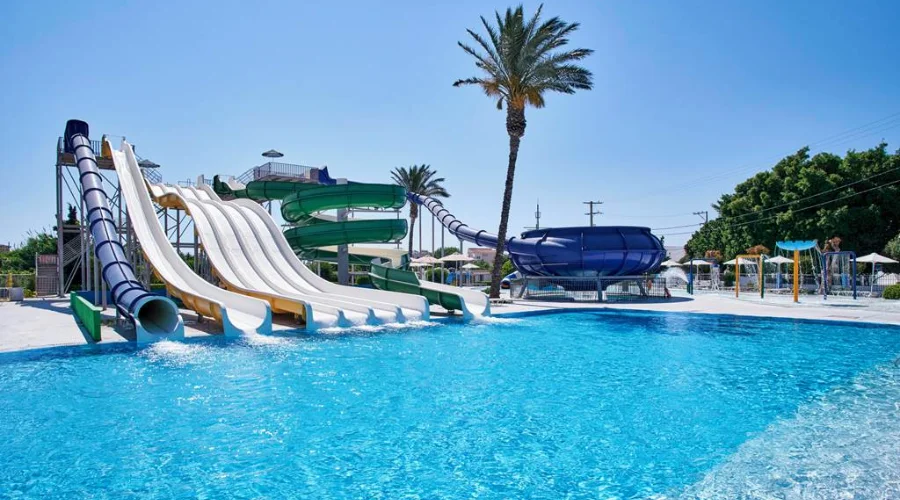 Labranda Blue Bay Resort, located in Rhodes, is a magnificent holiday destination that promises a delightful stay for beach enthusiasts. Situated on the beautiful island of Rhodes, known for its stunning beaches, this resort offers a prime location for those seeking a seaside getaway. With its picturesque surroundings and easy access to the renowned beaches in Rhodes, Labranda Blue Bay Resort ensures a memorable vacation experience.
The resort itself boasts a range of amenities and facilities to cater to all guests' needs. From spacious and comfortable accommodations to exquisite dining options, Labranda Blue Bay Resort provides a haven of relaxation and luxury.
---
2. Mitsis Alila Resort & Spa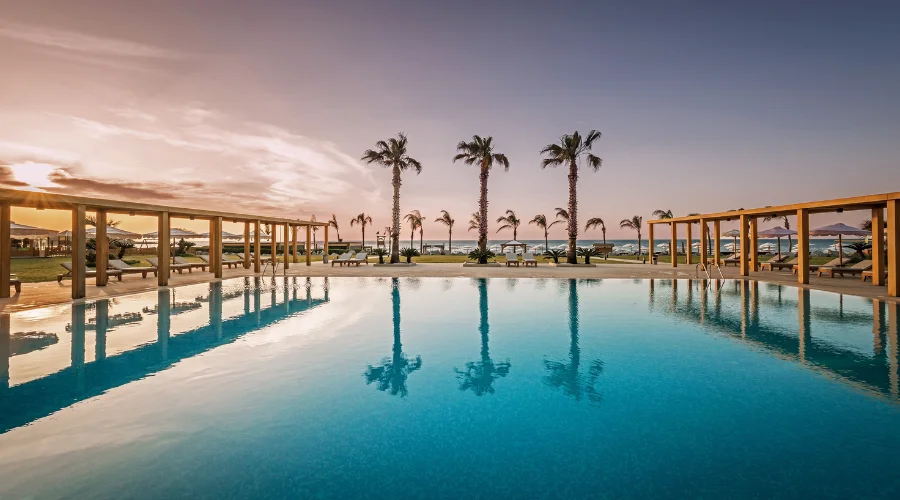 Mitsis Alila Resort & Spa, located in Rhodes, Greece, is a luxurious destination that offers an unparalleled experience for beach lovers. Situated in a breathtaking beachfront location, this exquisite resort promises a memorable stay surrounded by the stunning beauty of the Aegean Sea. With its impeccable design and world-class facilities, Mitsis Alila Resort & Spa stands as a true oasis of tranquility.
Rhodes is renowned for its magnificent beaches, and Mitsis Alila Resort & Spa provides direct access to some of the most captivating ones on the island. Whether you're seeking a secluded spot to unwind or an adventurous beach to engage in watersports, Rhodes has it all. The resort's prime location ensures that guests can easily explore the nearby beaches, such as Faliraki Beach, Tsambika Beach, and Lindos Beach, just to name a few.
---
3. Gennadi Grand Resort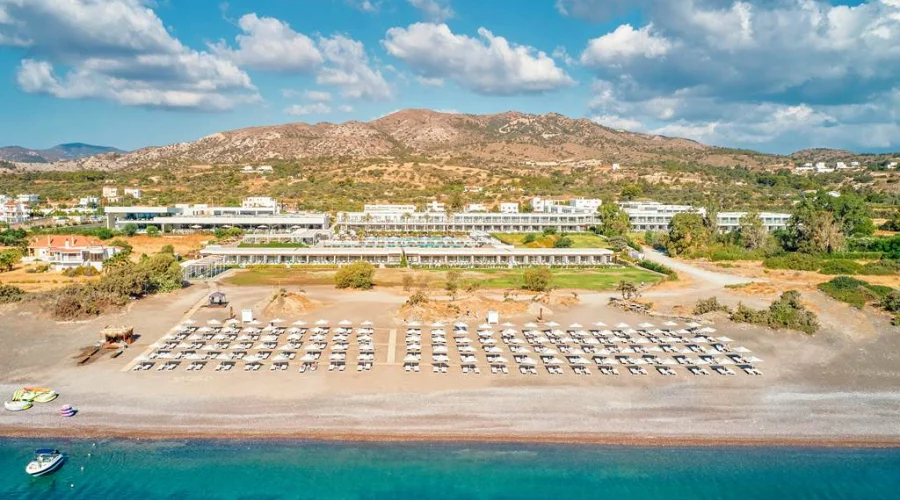 Gennadi Grand Resort, located on the picturesque island of Rhodes, Greece, is a captivating destination that offers an exquisite beachfront experience. Situated in the charming town of Gennadi, this luxury resort is a haven for beach lovers, perfectly blending modern elegance with natural beauty.
The resort boasts direct access to the stunning beaches in Rhodes, where visitors can bask in the golden sands and crystal-clear waters. Rhodes is renowned for its breathtaking coastline, and Gennadi Grand Resort allows guests to fully immerse themselves in this seaside paradise. Whether you prefer relaxing under the warm Mediterranean sun or indulging in thrilling water sports, the beaches in Rhodes provide endless opportunities for fun and relaxation.
---
4. Island Blue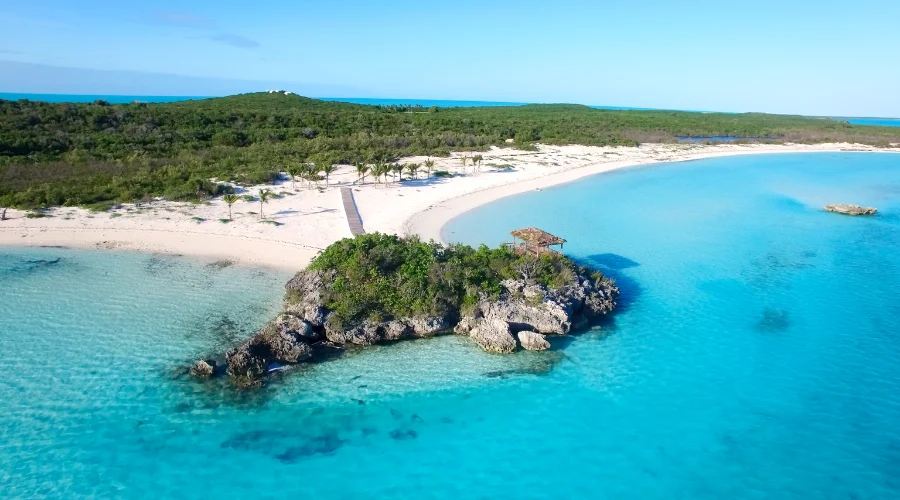 The Island Blue is a remarkable resort nestled on the mesmerizing shores of Rhodes, Greece. Located in a picturesque setting, this delightful property offers an idyllic escape for beach lovers seeking tranquility and natural beauty. The Onthebeach website provides comprehensive information about the resort, allowing visitors to plan their perfect getaway.
With its prime location on Rhodes, Island Blue boasts easy access to some of the most stunning beaches in the region. Rhodes is renowned for its pristine shores, and this resort is strategically situated near several of these breathtaking coastal gems. Whether you're looking for long stretches of golden sand or secluded coves with crystal-clear waters, the beaches in Rhodes offer something for everyone.
---
5. Elite Suites by Rhodes Bay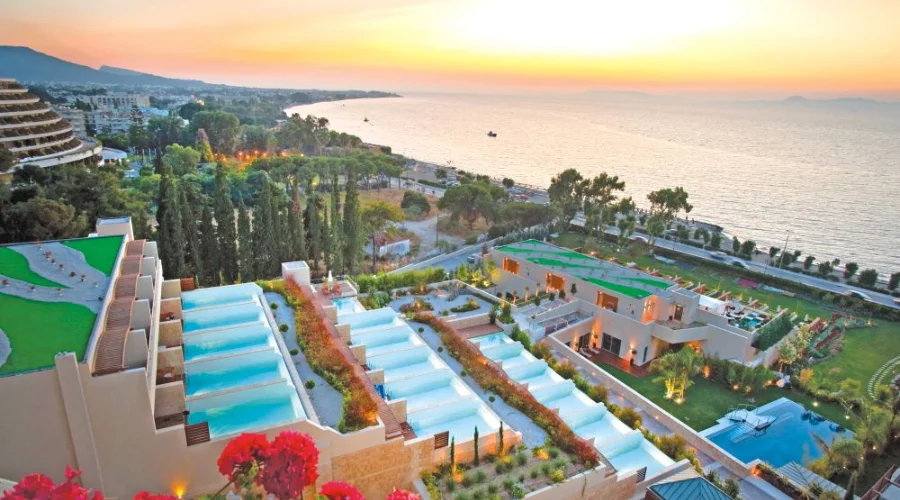 Elite Suites by Rhodes Bay is a luxurious beachfront resort located on the breathtaking island of Rhodes, Greece. Situated on one of the most pristine beaches in Rhodes, this exclusive hotel offers guests a truly unforgettable vacation experience. The resort features a collection of elegantly designed suites, each offering panoramic views of the crystal-clear waters and golden sands that characterize the stunning beaches in Rhodes.
With its prime beachfront location, guests at Elite Suites by Rhodes Bay can indulge in the ultimate beach getaway. They can bask in the warm Mediterranean sun while lounging on the resort's private stretch of sand or take a refreshing dip in the turquoise waters of the Aegean Sea. The beaches in Rhodes are renowned for their beauty, and this resort allows guests to immerse themselves in the natural splendor that surrounds them.
---
Conclusion
In conclusion, Rhodes offers an exceptional beach experience that is sure to captivate any traveler seeking sun, sand, and relaxation. With its stunning coastline, crystal-clear waters, and a plethora of beaches to choose from, Rhodes truly stands out as a premier destination for beach lovers. For more information, visit On the Beach and the official website of Celeb Zero.
FAQ's