The Bangkok Explorer Pass is the best way to discover a world of unparalleled fun and adventure in the bustling metropolis of Bangkok. You will have access to a number of outstanding attractions, thrilling activities, and cultural interactions with this all-inclusive ticket, making your trip to Bangkok absolutely unforgettable. 
You don't have to worry about paying extra for entry if you have the Bangkok Explorer Pass in your pocket. You can see famous landmarks, savor delicious regional cuisine, and learn a lot about the fascinating history of the city. Get squarely into the action to find out why the Bangkok Explorer Pass is the most ideal way to explore this dynamic and intriguing city. 
Top attractions you can visit with Bangkok Explorer Pass: 
1. 90-Minute Authentic Thai Massage at Let's Relax Spa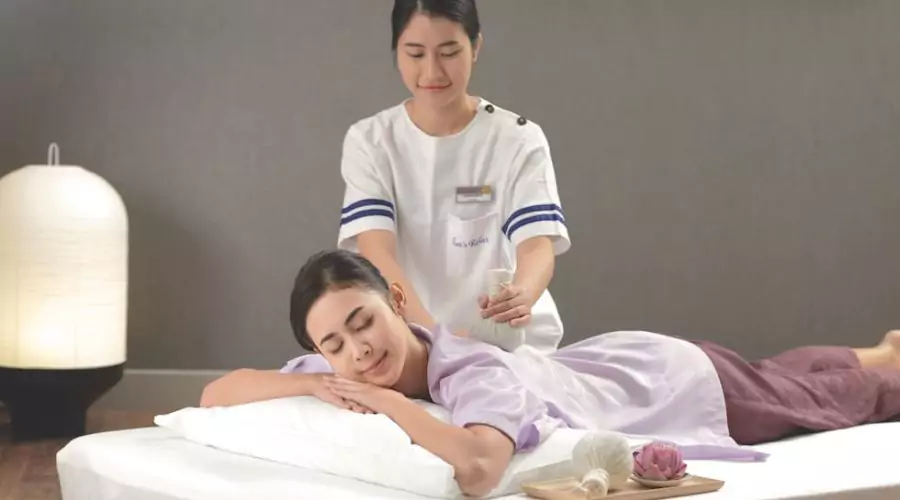 Enjoy the utmost in relaxation with your Bangkok Explorer pass, which not only gives you access to the best experiences but also includes a special treat at Let's Relax Spa. Experience a 90-minute Thai massage that combines traditional yoga poses and Ayurvedic principles for true rejuvenation. 
This unique experience will leave you feeling thoroughly rejuvenated after days of seeing the city's charms, guaranteeing that your trip to Bangkok is nothing short of exceptional. Allow the serene atmosphere and knowledgeable therapists at Let's Relax Spa to take your retreat to new levels of blissful tranquility as a present to yourself.
---
2. King Power Mahanakhon Skywalk 
Take a thrilling trip to witness the breathtaking panoramic views of the city from the Indoor Observation platform on the 74th level of Bangkok's modern skyscraper. Explore Bangkok's history and culture in an interactive way from the observation deck. Escalate your experience by going up to the 78th floor, where a 310-meter walk across a transparent glass floor awaits. And to top it all off, ride one of the fastest video-themed elevators to the top of the world for access to the city's most magnificent 360-degree views. Prepare to be in awe as the skyline of Bangkok emerges in front of your eyes, leaving you with precious memories of this incredible aerial experience.
---
3. Day Trip to Ayutthaya (4 Temples)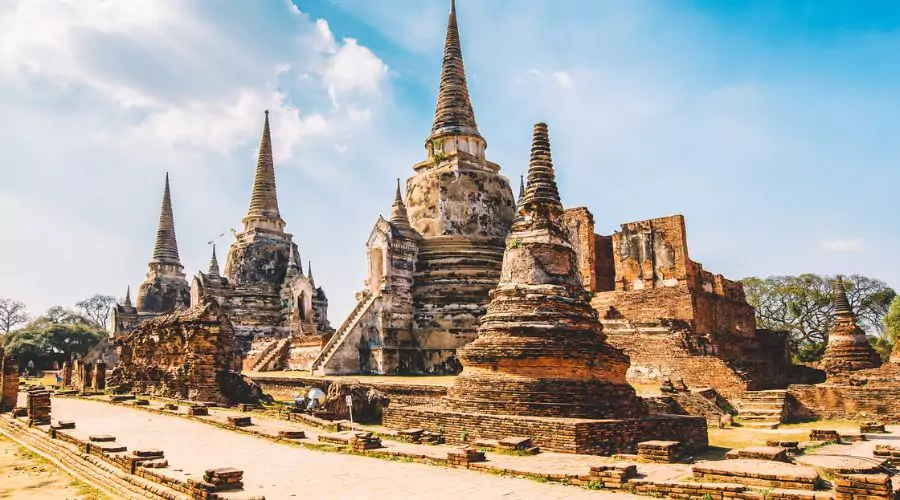 Discover the mysteries of the old royal capital of the Kingdom of Siam by taking a rewarding journey to Ayutthaya. As you stroll through the magnificent temple ruins, a memorial to the city's glorious past, see four of the oldest and most revered temples in the city. Take time to delve into the depths of their interesting architecture and history. With all entrance fees paid, take advantage of hassle-free transportation throughout the site and a great lunch à la carte at a neighboring Thai restaurant. Your expert tour guide will be a mine of knowledge, providing fascinating local insights and unusual facts while delving into the significance and historical background of each location. You'll leave having learned wonderful facts about Ayutthaya and possessing precious memories of this amazing historical excursion during one of the cheap Bangkok vacations.
---
---
4. Cooking Class With Five Dishes: Go! Thai Cooking School 
On a soggy day in Bangkok, treat yourself to a delicious culinary excursion at the Go! Thai Cooking School. As you go out on a quest to make a mix of delicious Thai foods, let your inner foodie loose. You will explore the mysteries of the nation's cuisine while being expertly guided by a skilled chef, using fresh local ingredients to create delectable sensations. As you sample your creations and develop newfound expertise in the preparation of five genuine Thai dishes, savor the taste of your newly gained culinary skills.
---
5. Bangkok Culture Cycling Guided Tour (With Gear, Snacks and Drinks)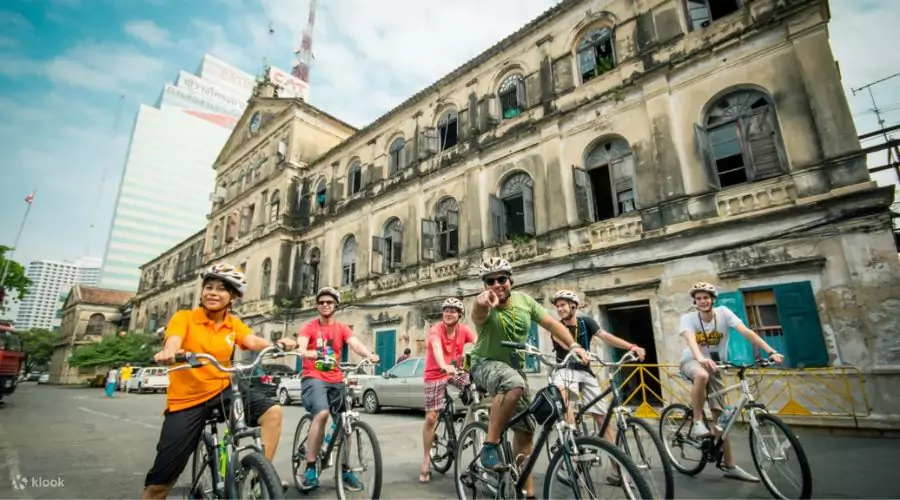 You can freely explore Bangkok without having to pay any entrance fees by simply displaying your pass. On this four-hour English-speaking guided bicycle tour, you can opt for a relaxing morning ride or an evening ride to witness the breathtaking city sunset. Reminisce about amazing memories with the help of your guide's excellent photography. 
To ensure a fulfilling trip, the package includes free food, drinks, and water. The rental fee includes top-notch city or mountain bikes, helmets, cycle bags, sunblock, and ponchos. Additionally, feel confident with Personal Accident Insurance, Accidental Medical Expenses Insurance, and Personal Liability Insurance for added assurance on your riding experience.
---
Conclusion 
With the Bangkok Explorer Pass, you have opened the door to the greatest fun and adventure in this fascinating city. Without having to worry about purchasing individual tickets, you can freely explore well-known locations, marvel at cultural wonders, and participate in the lively local scene. This all-inclusive pass guarantees a fantastic tour into the heart of Bangkok, whether you are captivated by massive temples, bustling markets, or the Chao Phraya River. 
With the Bangkok Explorer Pass at your side, you can prepare to savor the delectable cuisine, immerse yourself in the vibrant culture, and make memories that will last a lifetime. Your ultimate urban experience is here! 
Visit the official website of Go City to learn more about the best things to do in Bangkok with a Bangkok Explorer Pass. For additional blogs similar to this one, please visit our website, Celebzero. 
FAQs