The advent of a fresh bundle of joy fills parents with excitement as they see their child embark on a path of exploration and discovery. In particular, we as parents want to meet our kids' recreational and developmental requirements with the finest possible care. 
Choosing the appropriate infant toys can be really important for their development and stimulation. We'll explore a carefully curated selection of soft toys that have been tried and true by moms and babies in this blog. 
These baby toys not only promote safety and comfort but also creativity, sensory discovery, and general growth. Let's explore the fascinating world of entertaining and engaging baby toys that will enthrall your child and keep them occupied and happy.
Key factors to consider while buying baby toys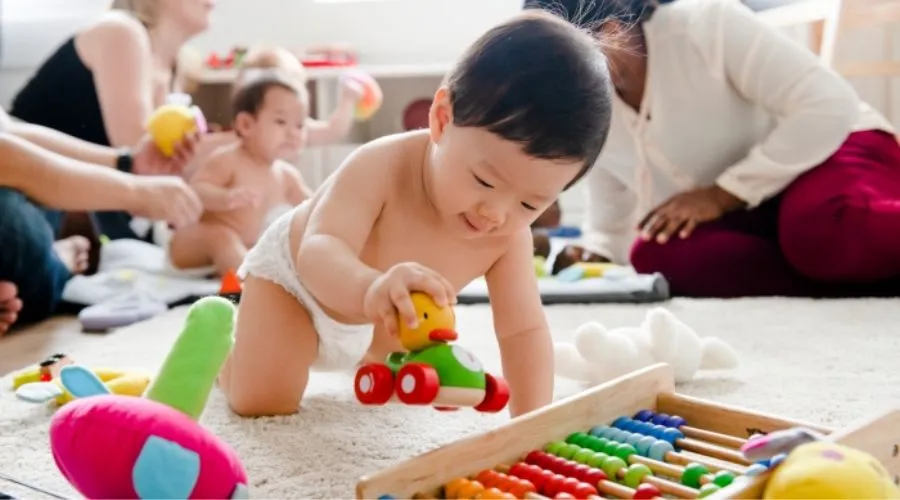 There are a number of crucial elements to take into account when purchasing baby toys to make sure you pick the best selections for your infant. These crucial elements include:
1. Safety
The toy's safety is of paramount significance. Make sure the toy is suitable for the child's age and is devoid of any small pieces that could be a choking hazard.
2. Material
Choose toys made of non-toxic, kid-safe materials, especially for objects that the infant will regularly place in their mouths.
3. Age-Appropriateness
Choose toys that are compatible with your baby's existing skills and interests by taking into account their age and developmental stage.
4. Stimulating Features
To stimulate your baby's senses and improve cognitive development, look for toys that provide a variety of sensory experiences, such as vibrant sights, varying textures, and sounds.
5. Durability
Toys that are solidly constructed and able to resist rigorous play will survive throughout your baby's playtime.
6. Educational Value
Look for educational toys that enhance learning, such as those that foster fine motor development, hand-eye coordination, and problem-solving abilities.
7. Size and Weight
Choose toys that are light and simple for your infant to grasp, especially in the beginning.
8. Cleaning Ease
To guarantee that your baby is playing with a hygienic toy, choose toys that are simple to clean and maintain.
9. Portability
Take into account the toy's portability, especially if you intend to take it with you on trips or other outings.
10. Parent Reviews
To learn more about the functionality and longevity of the toy, read reviews and comments from other parents.
You may choose wisely when purchasing baby toys for your child that will provide them delight, entertainment, and crucial developmental advantages by keeping these important considerations in mind.
Top baby toys options recommended by moms worldwide
Educational toy Limo Toy Wonder House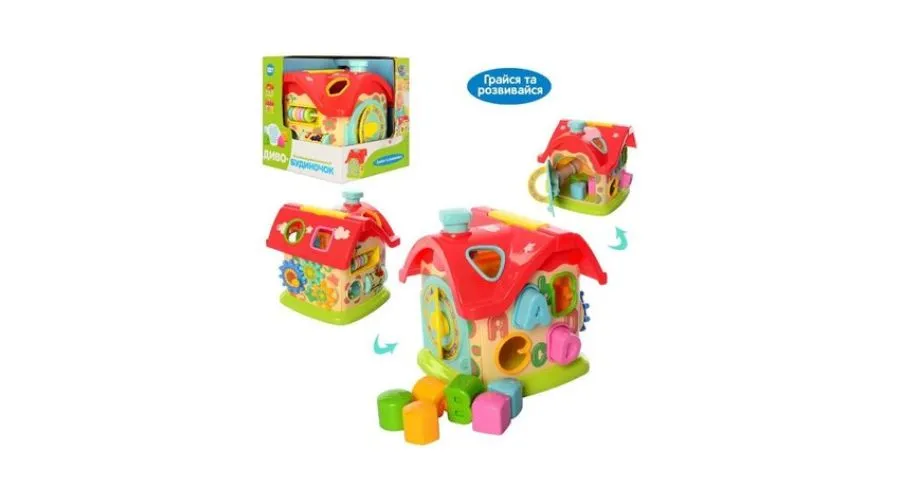 The toy's cleverly created house shape makes for an enjoyable and absorbing play experience for kids. Through the roof of the house, a variety of figures of various shapes can be put together, inspiring imagination and creativity. The door is opened by a simple turn of the arrow handle, which adds a touch of surprise while leaving the house. The house's chimney contributes to the humor with its humorous sound. 
This toy offers your child hours of enjoyment with money, a ball, and a spinning drum. The clock on the door also serves as a teaching tool, aiding kids in learning the names of fruits and vegetables and numbers. The toy encourages logical reasoning, hand-eye coordination, focus, and tenacity as your youngster plays with it. The toy also fosters form analysis and improves sensory abilities. This toy, which is best for kids ages 3 and older, assures young minds of a comprehensive and enriching learning experience.
---
 2. Educational toy Kiddieland Pirate Ship
This fun playset includes four charming figures that are ideal for inspiring your child's imagination through pretend play. It is easy to observe all the enjoyable components included because the set is conveniently packaged in open packaging. The toy is equipped to make playtime enjoyable and exciting with a power source of two AA batteries. With dimensions of 42x17x26.5 cm, it can easily fit into any play area without taking up a lot of room. This lovely toy, which is appropriate for kids 12 months and older, promises hours of fun and education for your little one.
---
 3. Hola Toy "Happy Ball"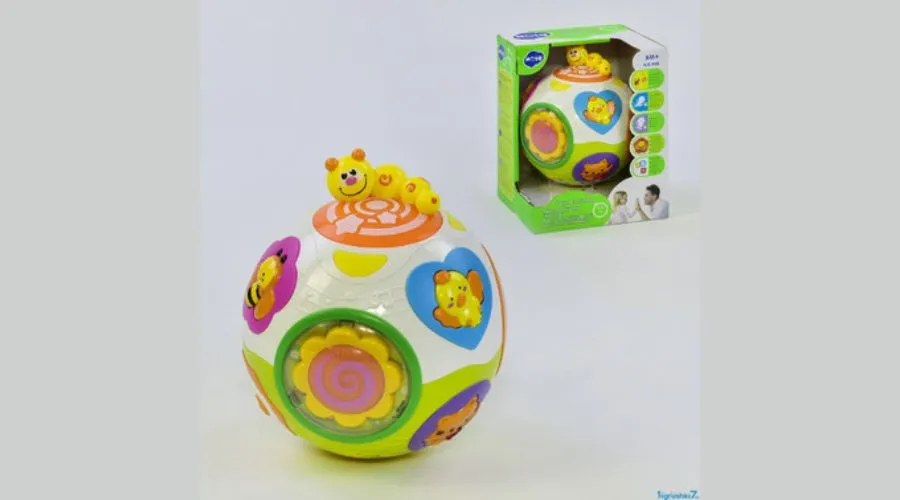 The Joyful Sphere toy is a charming friend that makes your baby's playing joyful in every way. This toy stimulates curiosity and encourages your child to explore while wriggling their hands and feet with enthusiasm thanks to its engaging light and sound features. The toy has two entertaining modes: static and active. When in dynamic mode, the sphere elegantly turns 360 degrees, revealing via its three windows a bright undersea world, a lovely garden, and a fascinating display of brilliant colored balls. It's the ideal addition to your baby's playroom because you can control the level while playing music and sound effects to create a cozy atmosphere.
Conclusion
In conclusion, choosing the right baby toys is a crucial aspect of fostering a child's growth and development. Being recommended by moms worlwide, we strive to provide our little ones with the best and safest toys that not only entertain but also stimulate their senses and creativity. The carefully curated list of mom-tested and baby-approved soft toys mentioned in this blog offers a wide range of options to keep babies engaged, happy, and thriving during playtime. From sensory exploration to fostering imagination, these baby soft toys are designed to be both comforting and educational. So, go ahead and make playtime a delightful and stimulating experience for your precious bundle of joy!
If you want to explore other baby girl toys options, then you can visit the official website of Stylus. For more such interesting and informative blogs, visit our website Celebzero.
FAQs