When you're pressed for time and need quick energy for a morning run or exercise, sports energy bars are the best choice you can take to power up right away. But, with so many options available, it might become challenging to pick the right one with great flavour. So, here is a list of six delicious and power-packed sports energy bars offered by iHerb that you can invest in.
6 best sports energy bars for instant energy boost
1. BNRG, Power Crunch Protein Energy Bar
Discover the perfect mixture of taste and nutrition with these BNRG, Power Crunch Protein Energy Bars. The pack includes 12 bars each weighing around 40 grams. Made with 13 grams of high-DH hydrolysed whey protein and 6 grams of sugar, these sports energy bars are ideal for energising your body while running.
Available in so many delicious flavours like Red Velvet, Peanut Butter Creme, Triple Chocolate, and Lemon Meringue, these whey protein creme-filled wafer bars offer ample nutrition with every bite. The energy bar contains milk, soy, and wheat, so you can indulge in mouth-watering snacks without feeling guilty. And it only costs €27.12.
---
2. Atkins, Protein Meal Bar, Birthday Cake Bar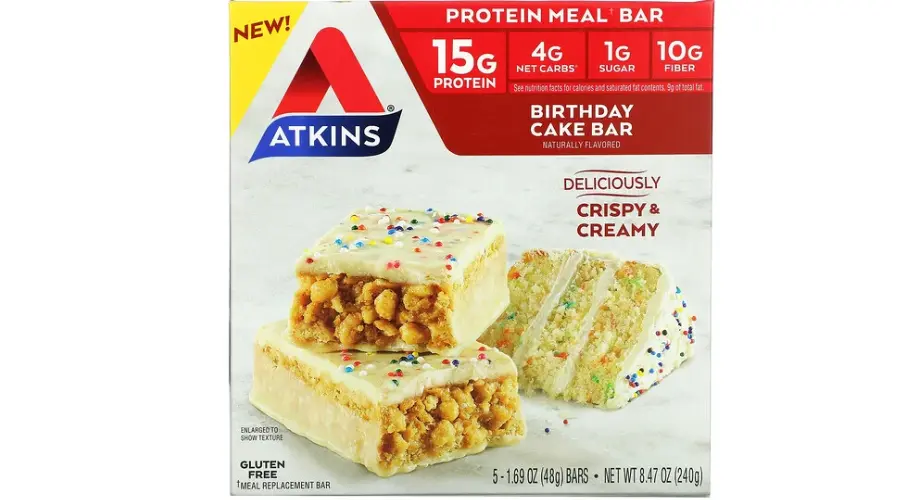 Everyone says that eating cakes is not very healthy as it involves tons of sugar that harms the body, but what if you can find a cake that is actually healthy and delicious at the same time? You heard it right! This Atkins Protein Meal Bar, which is actually cake slices, includes proteins, fibers, net carbs, and very little sugar.
The delicious crispy and creamy sports energy bars are gluten-free, have no maltitol, and incorporate natural flavours, so everyone can enjoy them. Available as birthday cake, fudge brownie, and s'mores, you can choose your favorite and order it right away from iHerb at a cost of €12.02 only. The pack includes 5 snack bars, each weighing 48 grams for you to devour.
---
3. ALLMAX, High Protein Energy Snack
For those looking for well-energised protein bars, this ALLMAX's High Protein Energy Snack is a brilliant choice. The crispy, creamy layers of the sports energy bars turn every bite into an appetising one that you simply can't resist. The pack includes 12 bars each weighing 57 grams for you to eat and power up.
The bar is made from chocolate, peanut butter, graham crackers, and whey protein, so if you are a chocolate or a peanut butter lover, this sports bar holds great taste that you must try once in your lifetime. Available in chocolate peanut butter and white chocolate peony butter, this article would cost you €26.20 only.
---
4. Clif Bar, Energy Bar, Chocolate Brownie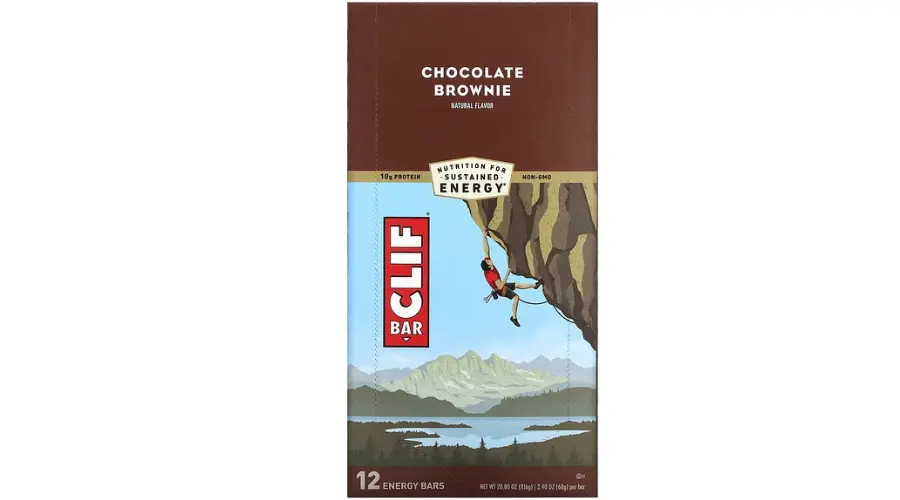 For enthusiasts who love adventures and fun activities, this Clif Bar Energy Bar Chocolate Brownie surely does the job. The sports energy bars contain natural flavours with an ideal mix of protein, fat, and carbohydrates that give a much-needed energy boost. The pack includes 12 bars, each weighing 68 grams, for you to gobble.
If you are someone who wants an organic option, the Clif Bar is developed through organic farming and is a very sustainable choice that many athletes actually prefer. To steer clear of any allergies, one should know that the sports bar includes soy, peanuts, tree nuts, milk, sesame, and wheat. So, if you are allergy free, this article would cost you around €31.92.
---
5. Quantum Energy Square
For coffee addicts looking for tempting sports energy bars, this Quantum Energy Square is a great find. Not only it's one bite will make up for a whole cup of coffee, but is actually certified plant-sourced and gluten-free as well. So, you are fulfilling your coffee cravings yet having a healthy snack that's giving you a handful of energy.
The pack includes 8 square chips each weighing 48 grams and is filled with protein and tons of tasty nuts and seeds. So, if you are looking for healthier and sustainable options that will not only keep your body fit but also serve well to the environment, Quantum Energy Square is a certified choice. And, it only costs €20.11.
---
6. MET-Rx, Big 100, Meal Replacement Bar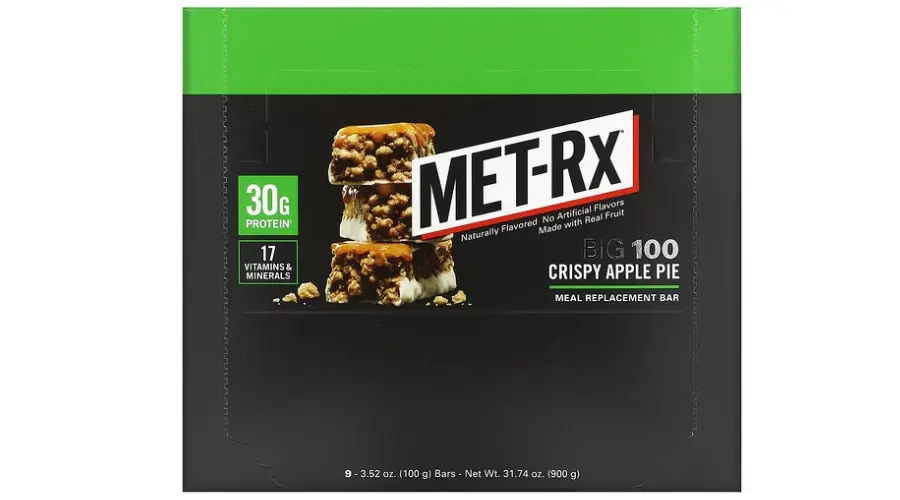 The MET-Rx, Big 100, Meal Replacement Bar comes with an exclusive Metamyosyn protein blend that makes it an energised protein bar that gives you an instant energy boost and even tastes delicious. The sports energy bars contain a lot of protein, vitamins, and minerals, along with a natural flavour making them a nutritional find.
The crispy apple pie sports bars are actually made of real fruit, are gluten-free, and contain bioengineered food ingredients. So, if you are an athlete who works out, this MET-Rx is a great source of energy you can chow down. The item is available on iHerb at a cost of €31.67, so order right away and enjoy your power-packed run.
---
Conclusion
Whether you are running or working out, sports energy bars are a great hack to gain some energy right away and continue the job smoothly. So, either take them as a snack or just to devour something healthy, iHerb offers a variety of sports bars you can gobble down at pretty reasonable prices. For more such information, visit Celebzero.
FAQs