Krills are fascinating creatures residing in the ocean's depths. They are small in size yet benefit a multitude of species. From a food option for sea animals to humans, krills are packed with vital nutrients and energy sources. They bring forward so many advantages. One such benefit of these tiny creatures is- Krill oil. Krill oil makes an excellent daily-use supplement. iHerb, a retailer specializing in health and wellness products, is a reliable platform to find different krill oil products! Keep reading to find out more. Celebzero has curated a list of the best krill oil supplements.
Best Krill Oil Supplements on iHerb
1. Swanson Krill Oil +Pure Coconut Oil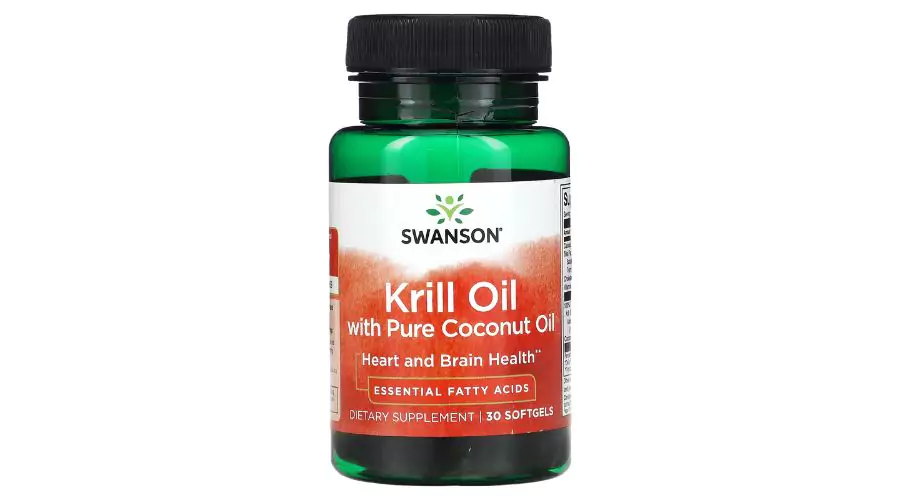 This product is well-suited for heart and brain health, blood sugar metabolism, and cardiovascular health. The product is rich in essential fatty acids, coconut oil, and antioxidants. Only use the product as a dietary supplement. It is easy to digest and contains omega-3 fatty acids that are beneficial for the eyes, brain, joint health, and cardiovascular system. This oil consists of an antioxidant- Astaxanthin, which enhances the oil's longevity and stability. 
You can intake a soft gel every day with food or water. It is suitable for only adults so make sure that your children do not consume the product. Per softgel, you can expect an intake of 400 mg of coconut oil, 50 mcg of astaxanthin, and 500 mg of oil.
---
2. Futurebiotics, Antarctic Krill Oil
These Antarctic Krill Oil softgels are good for joint strength, cardiovascular health, and brain function. The softgel is free of gluten and soy. From consumption, you can expect an intake of 200 mg omega-3 fatty acids, 1000 mg antarctic oil, and 200 mg phospholipids. The product contains a powerful antioxidant that is beneficial for cells and immune protection.
Made of krill from the fresh Antarctic waters, this oil is natural and pure! To use, take two softgels daily at your convenience. If you are unsure about how to consume the product, consult a doctor for more clarity!
---
3. Sports Research, Antarctic Krill Oil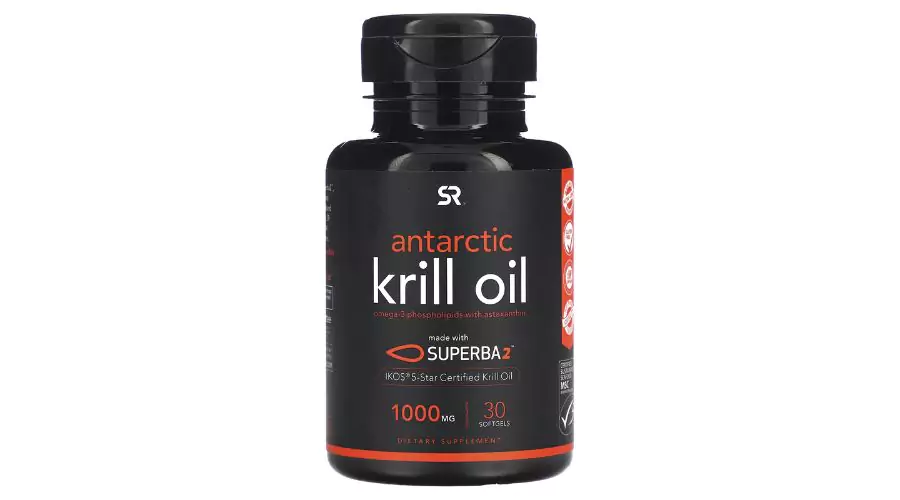 The Sports Research Antarctic Krill oil is made with 'Superba2", a form of sustainable oil. It is gluten-free and should be taken as a dietary supplement. The product is rich in omega-3 fatty acids, phospholipids, and astaxanthin. From one softgel, you can expect an intake of 1000 mg oil, 240 mg omega-3 fatty acids, 400 mg phospholipids, and 500 mcg of astaxanthin. 
To use, take 1 softgel with food every day. For more clarity regarding intake, consult a healthcare expert! If you have allergies, are pregnant, or have other medical conditions, do not take the product without permission from your doctor.
---
4. NOW Foods, Krill Oil
Enhance cardiovascular support, joint health, and stable blood levels with this omega-3 rich krill oil. From 2 softgels you can expect an intake of- 1000 mg oil, 250 mg omega-3 fatty acids, 450 mcg phospholipids, and 360 mcg astaxanthin.
To consume, take 2 softgels with your food every day. Do it 2-3 times per day. The product is free of soy, gluten, and milk-based ingredients. For better clarity, consult a doctor on dosage. If you have seafood allergies, do not consume the softgels. The product is free of harmful ingredients, metals, and mercury.
---
5. Nature's Truth, Red Krill Oil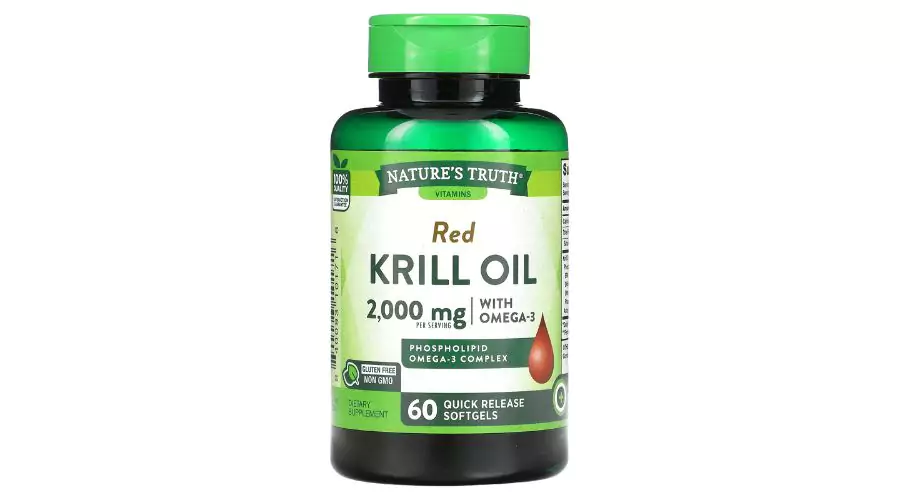 Enjoy the benefits of 100% pure krill oil! If you are looking forward to building a wellness routine then incorporating these softgels is a great idea. The softgels are gluten-free, dairy-free and do not contain artificial colors or allergens. The product is rich in omega-3 fatty acids which will help build heart health. You will get an adequate dose of vitamins and daily dietary supplementary growth with this product.  
From two softgels, you can expect to intake- 2000 mg oil, 320 mg omega-3 fatty acids, and 60 mg phospholipids. To consume, take two softgels with your daily meal.
---
Conclusion
Krill oil makes an excellent dietary supplement and contains rich components like antioxidants, omega-3 fatty acids, and nutrients. Although there is still a lot more research related to this oil benefits, it has proved to be a healthy and beneficial item in the market and for those wanting to maintain a healthy lifestyle. iHerb has an expansive collection of oil supplements with a variety of benefits. If you are confused about which supplement to purchase, take a look at the recommendations above! 
For more information, visit Celebzero. 
FAQs