Set out on a romantic adventure through the alluring nations of Europe with your significant other. Couples holidays in Europe provide a wealth of romantic opportunities, from gorgeous cities to stunning countryside. Explore enduring locations, relish private moments, and make priceless memories together that will be with you for a lifetime. 
Whether you're strolling hand in hand through cobblestone streets, sipping wine by candlelight, or taking in a breathtaking sunset over the horizon, Europe's distinctive appeal will capture your hearts. Join us as we reveal the most romantic activities and vacation spots, guaranteeing that your break with your partner is nothing short of a fairytale romance.
Top romantic things to do during couple holidays in Europe 
Enjoy a variety of enthralling activities during your romantic holidays in Europe to make lifelong memories with your partner.
1. Explore beautiful beaches of Greece 
Greece has some of the world's most stunning beaches, so take a break and relax in the sand. Enjoy some quality time with your partner while you soak up the sun and swim in the crystal-clear water.
2. Hike at the Neuschwanstein castle in Germany 
Hike to the fairytale castle Neuschwanstein in Germany, which is set on a hilltop with a view of the valley below. Anyone who enjoys romance should definitely go there.
3. Ski in the Alps 
If you want to spend quality time with your partner doing fun recreational activities, then the Alps is the best place for you. There are numerous ski resorts to choose from, so you can find one that is perfect for your level of experience.
4. Fly around Cappadocia in a hot air balloon 
The magnificent rock formations in Cappadocia, Turkey, are well known. Take a hot air balloon ride to gain a bird's eye perspective of the area.
5. View the sunset on Santorini 
Some of the most breathtaking sunsets can be found in Santorini. From a quiet spot on the beach or cliffside, observe the sun setting.
Best Holiday Destinations in Europe for couples 
In this section, learn about the best romantic holiday destinations in Europe. Set out on a romantic adventure to the top vacation spots in Europe for couples and share unique experiences in these European treasures.
1. Island of Crete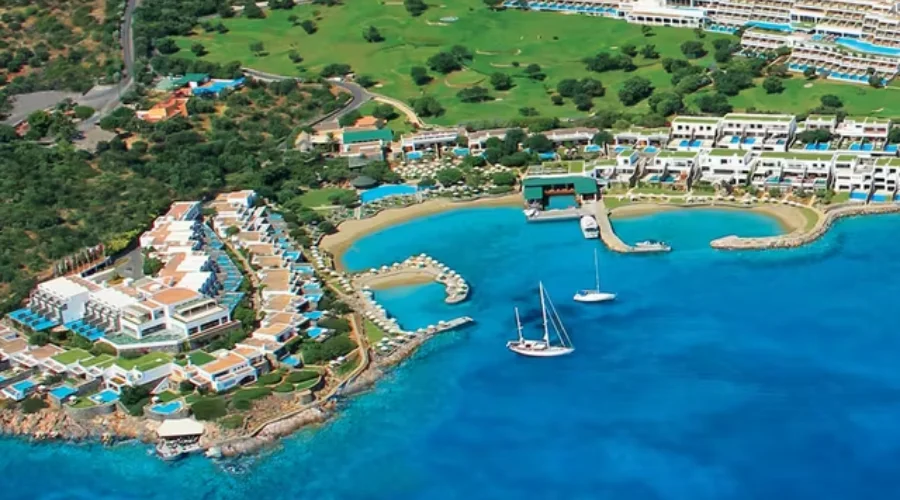 The island of Crete is a charming and passionate vacation spot that provides the ideal backdrop for couples wishing to make lifelong memories. With its breathtaking scenery, picture-perfect beaches, quaint villages, and fascinating history, Crete makes an ideal setting for romantic trips.
The Porto Elounda Golf & Spa Resort, one of Greece's most opulent hotels, is tucked away on Crete's northeastern coast. This five-star resort is dedicated to exquisite leisure and relaxation and has a private Blue Flag beach, a spa center, and breathtaking views of the sea and mountains, earning it a well-deserved Tripadvisor Certificate of Excellence. 
Besides this, relax in pampering at Six Senses Spa, which is best known for its outstanding selection of therapies that put you in a Zen-like state. For its amazing health initiatives, this excellent spa has even received the Condé Nast Traveler Spa Award. The nine-hole, par-3 golf course's undulating hills offer a thrilling experience for golf lovers, and beginners and those looking to improve their technique can sign up for private lessons.
---
2. Rome 
Rome, the eternal city, oozes romance everywhere you look. Walk hand in hand down ancient cobblestone streets, awe at famous sights like the Colosseum and Trevi Fountain, and savor romantic trattoria candlelight dinners. 
In the picturesque location of Rome, Mama Shelter exudes the colorful charm and eclectic flair distinctive of the Mama Shelter brand and guarantees a unique experience for design-loving tourists. It offers a distinct and uplifting hideaway embellished with hip, modern conveniences, nestled within the attractions of Rome and only a short distance from the historic sites of Vatican City. Enjoy the relaxing spa area, where you can unwind like the Romans did in your own little haven. 
Whether you're enjoying the pop art-inspired décor at the Mama Baths or indulging in a wonderful selection of Italian classics, pizzas, and masterfully prepared cocktails, comfort and relaxation are prioritized at this hotel. A secret garden and a rooftop lounging spot, perfect for a wonderful end-of-day drink, round out the allure.
---
3. Sicily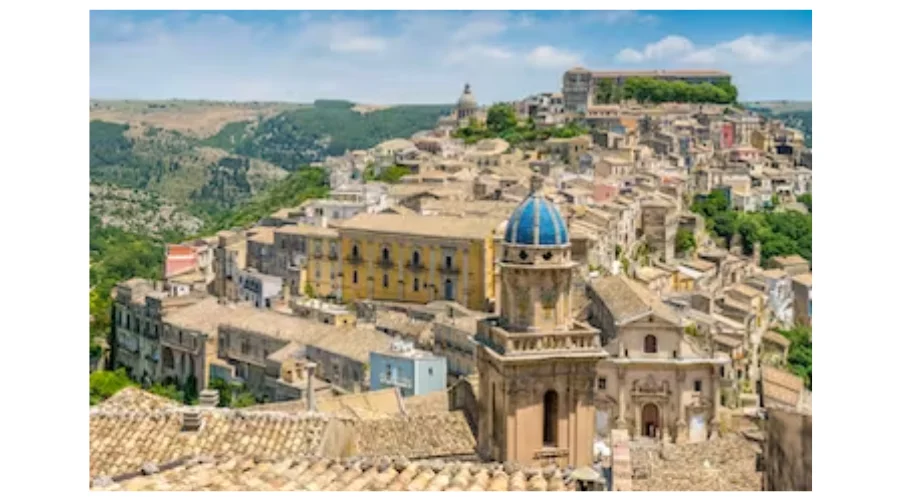 Looking for the ideal Italian romantic getaway? Look no farther than this captivating trip to Sicily, a stunning location with historic sites, breathtaking ocean vistas, and unspoiled beaches. 
Discover the fascinating histories of Ragusa and Agrigento, where hidden gems are waiting, and take leisurely coastal drives that lead to lovely walks and golden sand beaches. Enjoy the island's culinary delights, including a trip to a traditional wine cellar, and then set sail for more exhilarating excursions to the breathtaking Egadi and Aeolian Islands. 
Explore Palermo's bustling city life while being enchanted by Mount Etna's spectacular sight. You'll be excitedly anticipating your sun-kissed adventure to scenic Sicily, with a wealth of delights awaiting!
---
4. Island hopping in the Greek Cyclades 
Combine the historical allure of Athens with three lovely and romantic Greek islands—Tinos, Syros, and Serifos—to embark on an amazing Mediterranean experience. Escape the beaten path and explore the Cyclades archipelago's hidden secrets, where exquisite beaches and quaint villages are waiting. 
Enjoy the best Mediterranean cuisine while becoming fully immersed in Greek culture. Visit the port in Athens after your arrival, then board a ferry to your first island destination. Take advantage of the flexibility to discover each island at your own pace, whether that be lazy days on gorgeous beaches or exhilarating drives through breathtaking scenery. Your amazing Cyclades adventure is just a step away owing to the carefully planned logistics, which include ferries, transfers, and exquisite accommodations.
---
5. Mallorca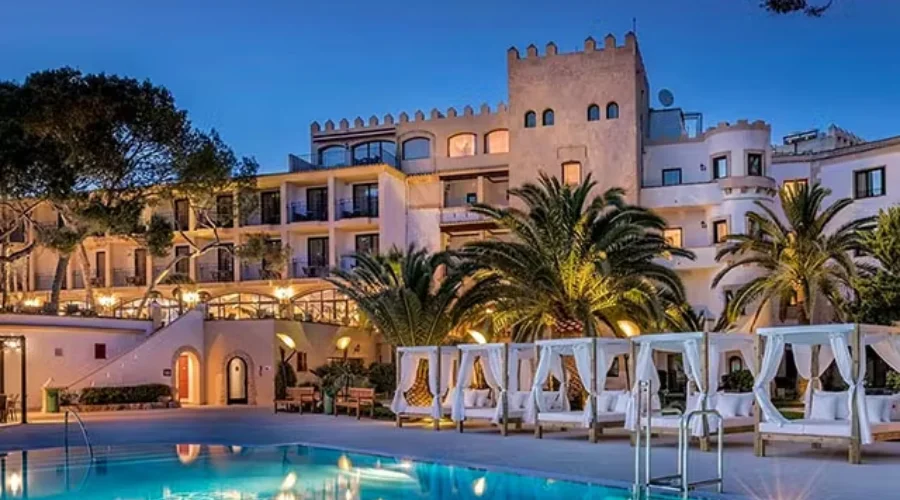 This wonderful location, which is nestled directly on the seashore, offers breathtaking views and a wealth of services both on-site and nearby. Spend some time on the nearby golden beaches or relax by the beachfront pool and take in the regal aura of the castle-inspired surroundings.
Enjoy a memorable meal with a range of culinary treats, including Mediterranean seafood, a sushi bar, and a buffet restaurant. You may quench your thirst at five different bars, including the Sugar Reef, which is close to the beach, and the spectacular Sky Bar, which offers elevated views of the most beautiful sunsets.
Experience sophisticated, adults-only luxury as you indulge in the very best of Secrets style at Villamil Resort & Spa. The spa offers luxurious massage treatments, a sauna, a steam room, and an indoor pool to help you unwind and revive.
---
Conclusion 
Subsequently, for couples looking for romantic holidays in Europe, the country has a wide variety of captivating and amazing experiences to offer. From the iconic structures of Paris to the idyllic islands of Greece, the picturesque canals of Venice, and the historic districts of Prague, the nation offers the ideal setting for romance and love. 
Whether it be while enjoying excellent cuisine, witnessing magnificent sunsets, or strolling hand in hand through picturesque streets, the continent's many locations provide the ideal environment for creating priceless memories and tying the knots of love. Europe continues to be a romantic sanctuary where couples may embark on their own individual journeys, making every moment really extraordinary and memorable. 
You may check out more interesting content on our website, Celebzero. Besides, you can also visit Secret Escapes' official website to book the cheapest holidays in Europe.
FAQs