Edinburgh, the capital city of Scotland, is a stunning destination that attracts visitors from around the world. From the historic Edinburgh Castle to the vibrant nightlife, the city has something to offer everyone. If you're planning to explore Edinburgh, you can easily book your flights from Barcelona to Edinburgh on EasyJet's website.
If you're planning a trip to Edinburgh from Barcelona, EasyJet offers affordable flights to Edinburgh to help you get there. In this article, we'll cover everything you need to know about booking flights to Edinburgh and exploring the city's top attractions. So, pack your bags and get ready to experience the magic of Edinburgh! We'll guide you on how to book flights to Edinburgh, explore the best attractions, and make the most out of your trip to Scotland.
---
Booking Flights to Edinburgh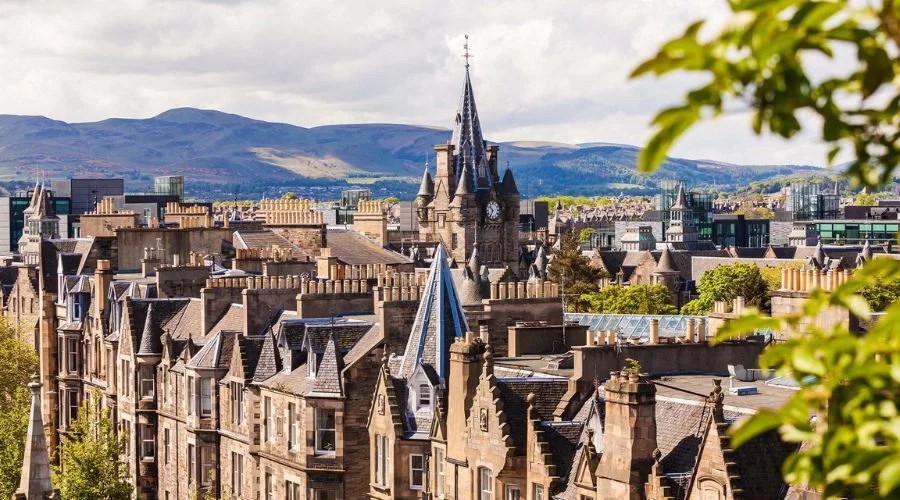 EasyJet offers direct flights to Edinburgh from Barcelona, making it easy for travellers to reach their destination. The flight time is approximately two hours and thirty minutes, and you can choose from several flight options to find the one that suits your schedule and budget. Here are some tips for booking flights to Edinburgh:
1.   Book in Advance
Booking your flight in advance is a great way to get the best deals. Keep an eye out for promotions and discounts on EasyJet's website.
2.   Be Flexible
Being flexible with your travel dates can help you save money on flights. Travelling during the off-peak season or on weekdays can help you find cheaper fares.
3.   Check Baggage Allowance
EasyJet has strict baggage rules, so make sure to check the baggage allowance before booking your flight. You can purchase additional baggage allowance if needed.
---
Things to Do in Edinburgh
Once you arrive in Edinburgh, there are several attractions that you should not miss. Here are some of the top things to do in Edinburgh:
1.   Edinburgh Castle
This iconic landmark dominates the city's skyline and is a must-see attraction for anyone visiting Edinburgh. The castle dates back to the 12th century and has been a royal residence, military stronghold, and prison over the centuries. Visitors can explore the castle's many historic buildings, including the Great Hall, the Scottish National War Memorial, and the Crown Jewels.
2.   Royal Mile
The Royal Mile is the historic heart of Edinburgh and stretches from Edinburgh Castle to the Palace of Holyroodhouse. Along the way, visitors can explore the many shops, restaurants, and historic buildings, including St Giles' Cathedral and the Scottish Parliament.
3.   Arthur's Seat
This extinct volcano offers stunning panoramic views of Edinburgh and is a popular spot for hikers and nature lovers. The hike to the summit takes around an hour, and the views from the top are well worth the effort.
4.   National Museum of Scotland
This museum offers an extensive collection of artefacts that showcase Scotland's rich history and culture. Visitors can explore the museum's many exhibits, including the history of the Scottish people, science and technology, and natural history.
5.   Princes Street Gardens
This beautiful public park offers a tranquil escape from the bustling city. The park is located in the heart of Edinburgh and offers stunning views of Edinburgh Castle and the surrounding cityscape.
6.   The Royal Botanic Garden
This beautiful garden is a haven for nature lovers and offers an extensive collection of plants and flowers from around the world. Visitors can explore the many themed gardens, including the Chinese Hillside, the Rock Garden, and the Scottish Heath Garden.
7.   The Scotch Whisky Experience
This attraction offers visitors a chance to learn about Scotland's national drink and its rich history. Visitors can take a tour of the distillery, taste different varieties of whisky, and even blend their own bottle of whisky to take home.
---
Conclusion
Edinburgh is famous for its vibrant nightlife. The city has several pubs, bars, and clubs that offer live music, comedy, and entertainment. You can enjoy a pint of beer at the famous Grassmarket or enjoy a show at the Edinburgh Playhouse.
Edinburgh is a beautiful city that offers a perfect blend of history, culture, and entertainment. EasyJet's affordable flights to Edinburgh from Barcelona make it easy for travellers to explore the city's attractions. When booking your flight, make sure to book in advance, be flexible with your travel dates, and check the baggage allowance.
Once you arrive in Edinburgh, make sure to visit Edinburgh Castle, take a walk on the Royal Mile, explore the Old Town, visit the National Museum of Scotland, and enjoy the city's nightlife. With so much to see and do, Edinburgh is a destination that you won't forget anytime soon. For more information visit EasyJet and the official website of Celebzero.
---
FAQ's