Are you someone who is passionate about sneakers and always on the hunt for the latest and most stylish kicks to add to your collection? Look no further than Puma RS-X shoes available at JD Sports! Puma has been a renowned brand in the world of sneakers, and their RS-X line has taken the market by storm. These shoes blend retro and futuristic design elements effortlessly, making them a favourite among sneaker enthusiasts of all ages. In this blog, we will introduce you to the Puma RS-X shoes and highlight the five best RS-X models available on JD Sports. Whether you're looking for style, comfort, or a bit of both, Puma RS-X shoes have got you covered!
Explore the exclusive Puma RS-X shoe series
Puma RS-X shoes are a groundbreaking series of sneakers that combine vintage aesthetics with modern design elements. The "RS" in the name stands for "Running System," which pays homage to Puma's running shoe technology from the past. The shoes boast chunky silhouettes with bold colourways, making them stand out from other options in the market. But it's not all about the looks—Puma RS-X shoes are also engineered for optimal comfort and performance. The innovative cushioning systems ensure your feet stay cosy all day long, whether you're strolling down the streets or engaging in athletic activities.
5 Best Puma RS-X Shoes on JD Sports
1. Puma RS-X Efekt Gradient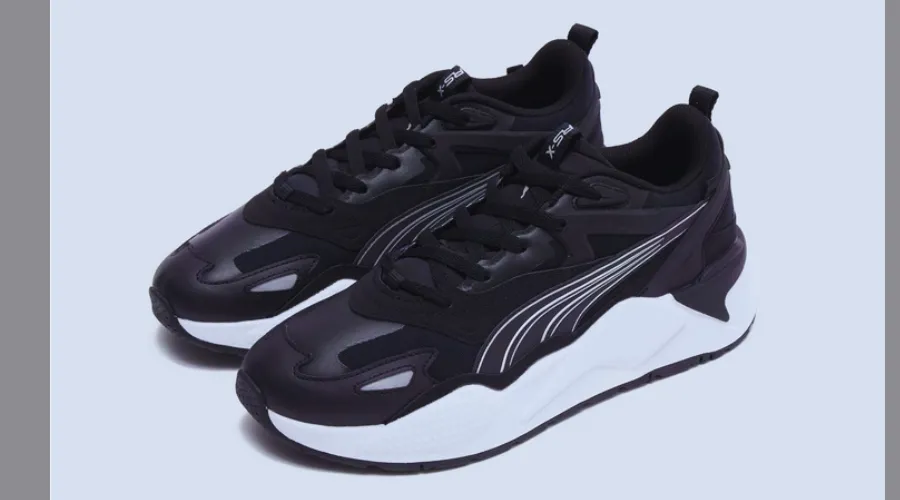 The Puma RS-X Efekt Gradient is a striking and attention-grabbing sneaker that stands out with its unique gradient design. This model seamlessly blends shades of grey, creating a captivating visual effect as the colours seamlessly transition from light to dark. The bold colour scheme exudes an edgy and contemporary vibe, making it a perfect choice for sneakerheads. But it's not all about looks—the Puma RS-X Efekt Gradient ensures a comfortable and enjoyable wear experience as well. Featuring Puma's signature RS cushioning technology, these sneakers offer responsive cushioning with each step. Additionally, the durable rubber outsole provides excellent traction and grip, reducing slips on any surface.
2. Puma RS-X Efekt PRM
The Puma RS-X Efekt PRM elevates your sneaker game with its beige colour and premium materials. This model exudes sophistication and style, making it a versatile addition to your wardrobe. Beyond its chic appearance, the Puma RS-X Efekt PRM ensures lightweight comfort throughout the day. The use of high-quality materials not only enhances the shoe's aesthetics but also provides durability for long-lasting wear. Whether you're walking in the city or attending a social event, these sneakers deliver a plush and comfortable fit that keeps your feet feeling pampered.
3. Puma RS-X Efekt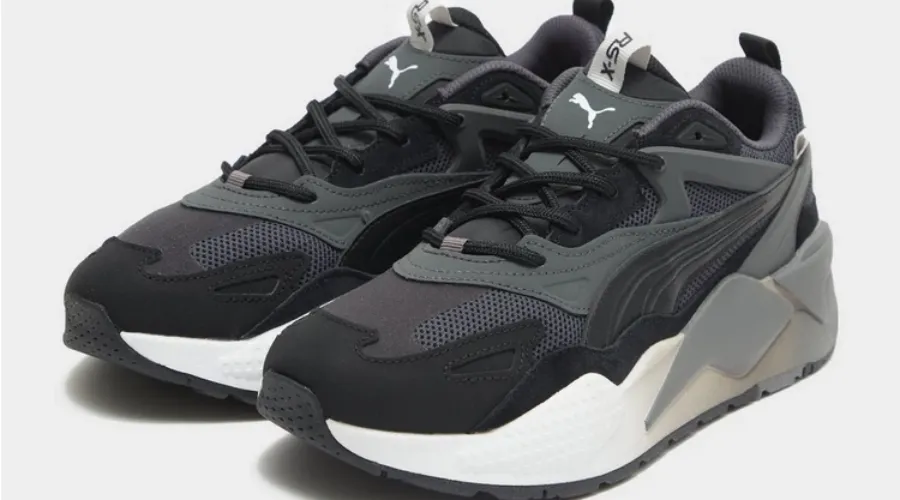 The Puma RS-X Efekt is the epitome of style and versatility. Its classic black design is complemented by eye-catching pops of colour, adding a playful and contemporary twist to the traditional black sneaker. Whether you're going for a laid-back streetwear, look or want to add an urban edge to your outfit, these sneakers have got you covered. Designed with a mesh upper, the Puma RS-X Efekt ensures breathability and ventilation, keeping your feet cool and fresh all day long. The combination of style and functionality is further enhanced by impeccable craftsmanship, making these sneakers a reliable companion for various activities.
4. Puma RS-X Efekt Women's
Specifically designed with women in mind, the Puma RS-X Efekt Women's sneakers offer a sleek and stylish look. These shoes feature a feminine black and pink colour combination, making them an attractive option for fashion-forward ladies. Whether you're running errands or meeting up with friends, these sneakers effortlessly elevate your style game. Comfort takes centre stage with these women's RS-X kicks. Puma's signature RS cushioning technology ensures that every step is met with plush comfort and responsiveness. The lightweight construction allows you to go about your day with ease and confidence.
5. Puma RS-X Efekt Junior
The Puma RS-X Efekt Junior is designed for young sneaker enthusiasts who want to rock the latest trends with style and comfort. These shoes boast a clean white design with vibrant accents, making them perfect for adding a playful touch to any kid's outfit. Crafted with attention to detail, the Puma RS-X Efekt Junior provides a comfortable fit that's tailored for kids on the go. Whether they're attending school, engaging in sports activities, or simply having fun with friends, these sneakers offer the support and cushioning needed for their active lifestyles.
Conclusion
Puma RS-X shoes available on JD Sports are the epitome of style, comfort, and performance. These sneakers are a great combination of retro elements and modern aesthetics, making them a must-have for sneaker enthusiasts. Whether you prefer a bold and edgy look or a more classic and refined style, the cheap Puma RS-X shoes on JD Sports have something to suit your taste. Browse through JD Sports' extensive catalogue to find the perfect pair for you. For more such updates, visit Celebzero.
FAQs