Turkey is renowned for being one of the most unique destinations on earth, having some of the most breathtaking landscapes. Turkey is a country that any traveller would desire to experience because of the blend of east and west cultures. This nation is the ideal vacation spot because of its historic civilizations, expansive beaches, and waterfront hotels. To ensure that you have an excellent stay while you plan a trip to this stunning tourist location, we have provided you with a selection of the best hotels in Turkey.
List of best hotels in turkey to fun with family and friends
1. Mandarin oriental bodrum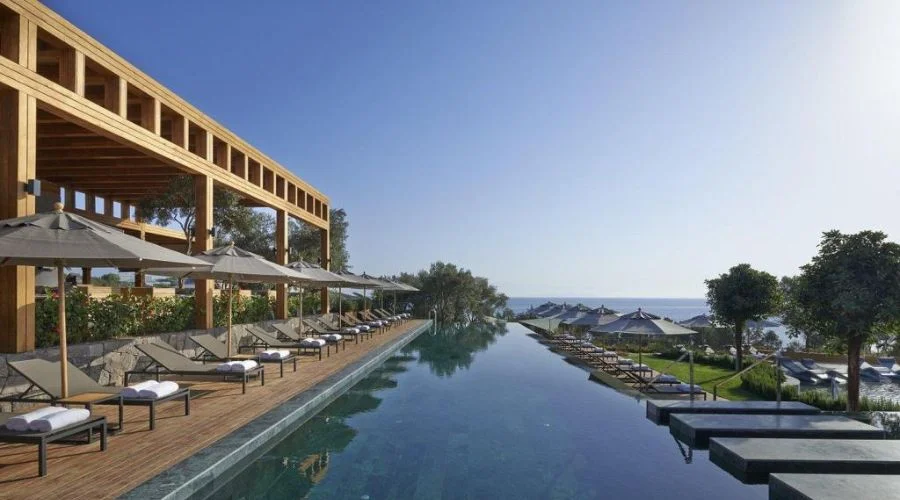 This exceptional 6-star resort will entice even the most discerning traveler with its idyllic location in Bodrum's secluded Paradise Bay, two private beaches, a variety of fabulous gourmet restaurants, a world-class spa, and a choice of stylish rooms, suites, and villas. It also invites you to sit back, relax, and savor the moment in one of the best hotels in Turkey.
---
2. The Bodrum by paramount hotels & resorts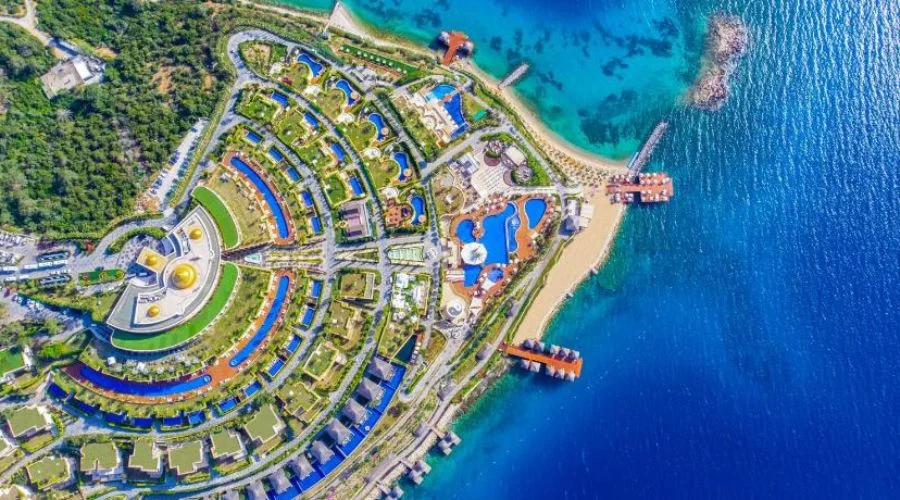 This hotel is set in the breathtakingZeytinlikahve Cove along the magnificent Bodrum coast with the Aegean Sea as its outlook. The resort is the ultimate paradise for aficionados of perfection, indulgence, and superlative pleasure with accommodations made up by lavish suites and extravagant villas, a private beach, and various best wining, dining, and entertainment options available. Although not everyone may enjoy the opulent design, the amenities and views are unmatched. The prestigious Jumeirah hotel company, which also owns Dubai's landmark Burj Al Arab hotel, oversaw the resort until 2016. It is among the best hotels in turkey.
---
3. St. Regis Istanbul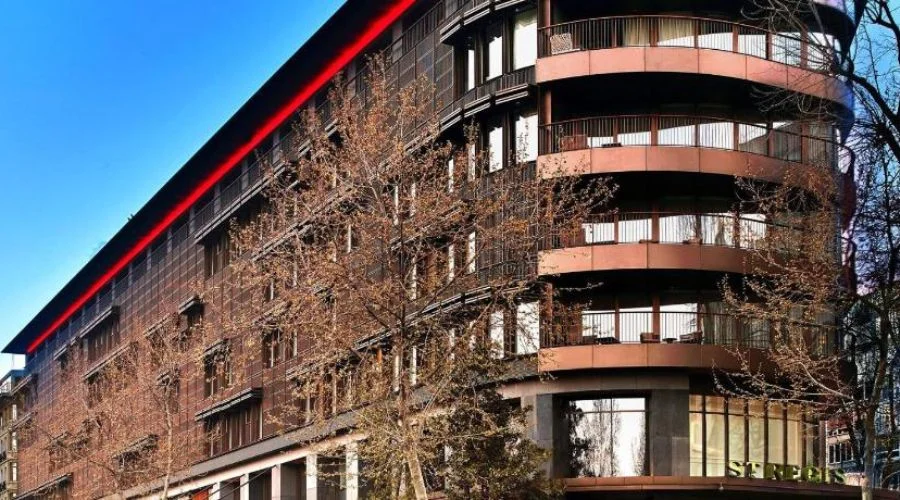 The magnificent St. Regis Istanbul is located in the elite neighborhood and is surrounded by dining, shopping, art, and entertainment options. A secluded rooftop terrace restaurant and an eccentric French brasserie are the establishment's two signature eateries. The hotel's 118 opulent rooms, including 10 suites, one of which was created by Bentley, all exude a distinct identity of discreet grandeur, classic elegance, and arresting grace. All visitors benefit from St. Regis Butler's superior level of customized service. The hotel opened last year and is my preferred luxury hotel in Istanbul.
---
4. Hotel Villa Turka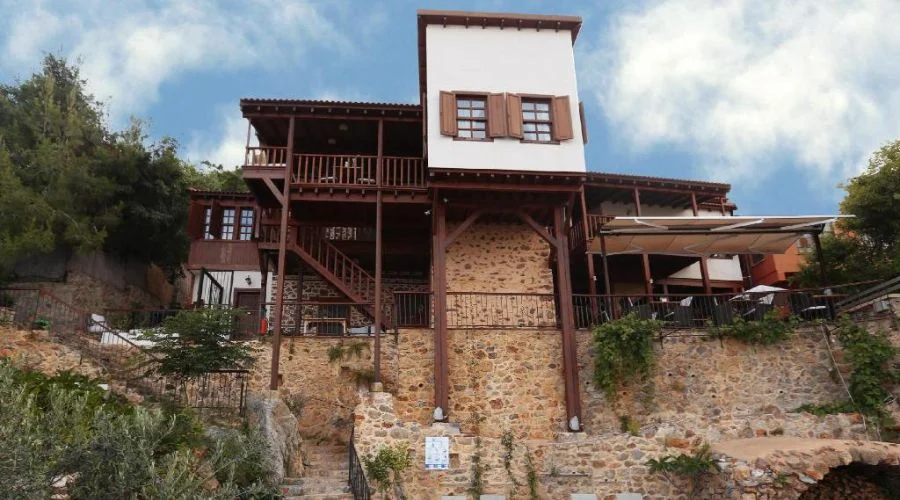 Hotel Villa Turka is one of the best hotels in Turkey for travelers on a budget. It is a cozy and gorgeous hotel that will provide you with breathtaking views to enjoy while sipping your cappuccino on that balcony. Hotel Villa Turka, one of the Best hotels in Turkey, is located on Turkey's Mediterranean coast and offers excellent home cooking as well as all other modern amenities required for a comfortable and opulent stay.
---
5. Courtyard hotel Kalkan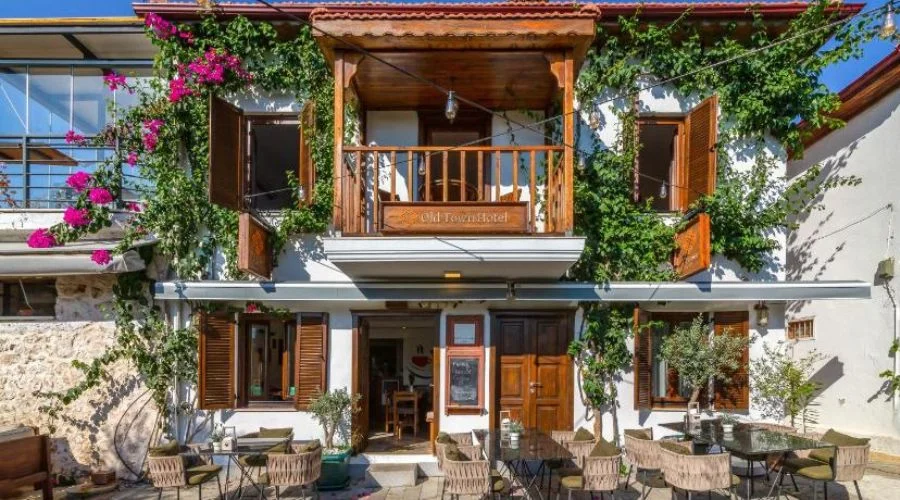 This boutique hotel, in an ancient Greek fishing hamlet, has stunning accommodations with a fascinating history. An unusual experience you can enjoy at this lovely resort is a delicious breakfast on the patio with breathtaking views. Even if you decide to venture outside of the hotel, there are several eateries and coffee shops ready to welcome you. It is where you should search if you're seeking nice, reasonably priced best hotels in Turkey.
---
6. LikyaYolu palas hotel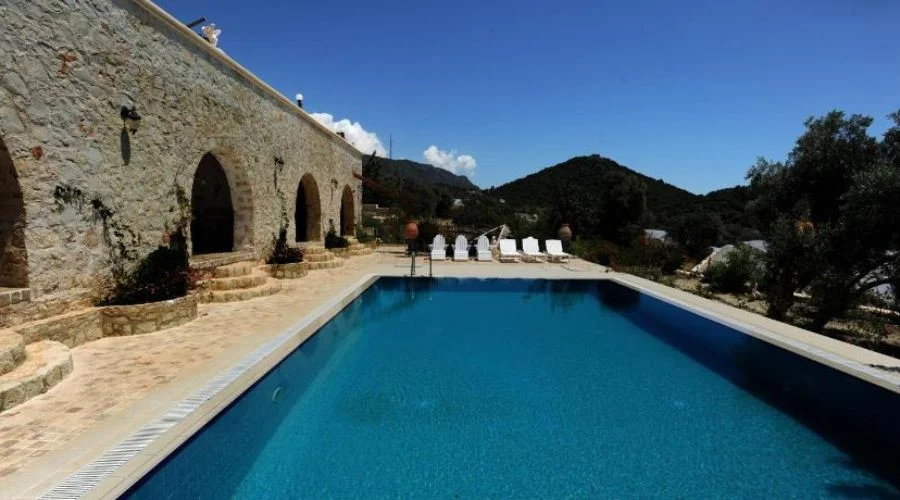 This hotel is for you if you're looking for a quiet location to stay with your loved ones. The hotel's owners prepare the five suites, and the opulent Turkish cuisine is served on the roof patio. This hotel is perched high above the water on a rocky hillside facing south. If you're looking for the best hotels in turkey while on vacation with your family, LikyaYolu will allow you to immerse yourself in the diversity of Turkish culture.
---
7. Hotel villa mahal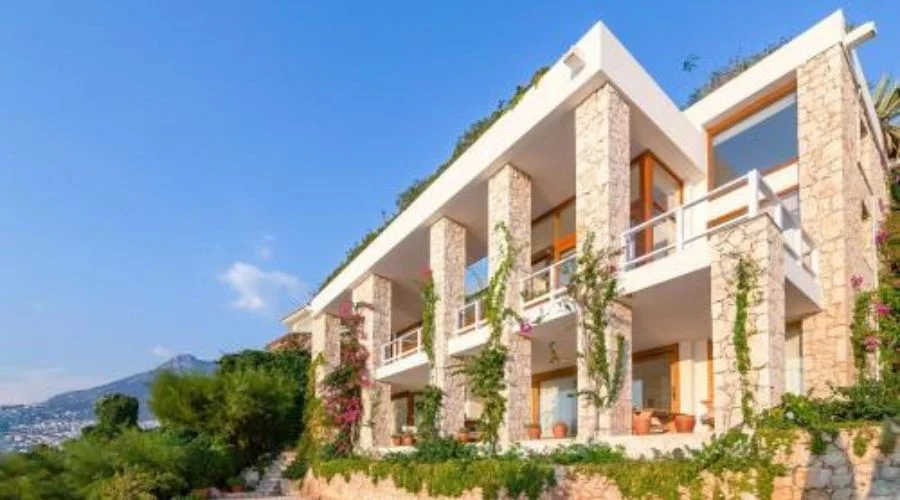 This hotel is one of the best hotels in Turkey, and it is situated in the southwest of the country. Additionally, staying at this hotel will enhance your experience if you're seeking a romantic getaway or are in the mood to explore. You can enjoy Patara's magnificent beach with your friends or family after a twenty-minute walk.
---
8. Sumahanon the water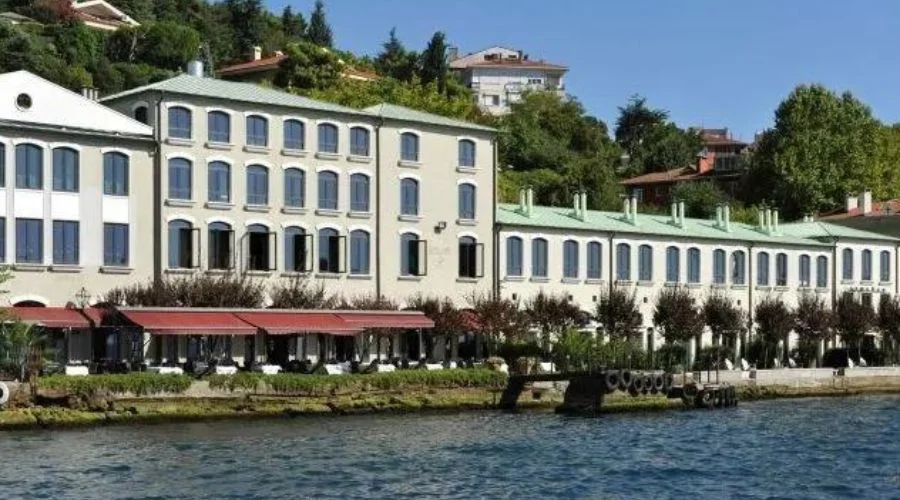 One of Istanbul, Turkey's top hotels, Sumahan on the Water is an award-winning establishment that was once an Ottoman-era distillery. Amazing fish restaurants, wooden seaside houses, and a gorgeous bar are all available at the hotel. Sumahan on the Water, one of the best hotels in turkey, is ideally located away from the bustle of the city.
---
9. The land of legends Kingdom hotel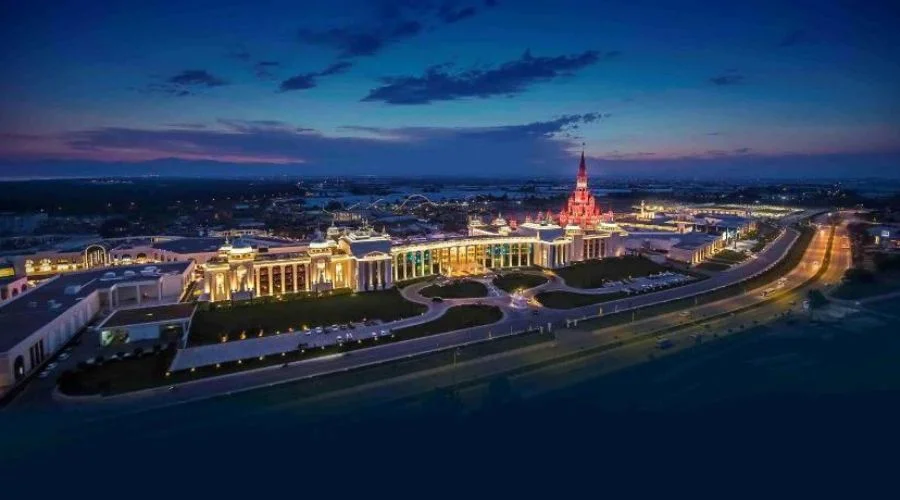 The Land of Legends is a lavish amusement park featuring rides and carousels, two enormous waterparks (Aqua Land and Secret Lagoon), and the nearby Kingdom Hotel. It is the closest thing Antalya's coast has to Disneyland. The castle-themed hotel has been created with families in mind; the brightly colored rooms make you feel, as though you've stepped into a comic book. You may ride family floats, wild rivers, exhilarating waterslides, and tower drops while bouncing between the pools. The largest playground for children in the world and the impressive 145 linked rooms—all of which are themed—provide further hooks. It is among the best hotels in turkey with a waterpark.
---
10. Aqua fantasy aquapark hotel & Spa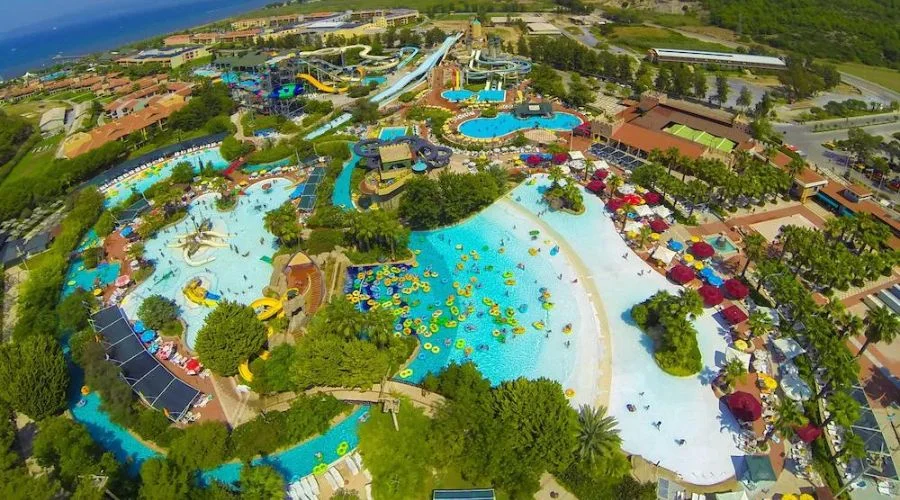 Aqua Fantasy Aquapark is not where you go to find peace. You come here to get both barrels. You can get a sense of the enormity of the place from the 600 or so rooms, and the 50,000 square meter waterpark with almost the same area as Wembley. It's directly on the seashore of Ephesus Beach, which has a blue flag, and is where you'll find boomerang slides, pirate ships, and water coasters shaped like octopuses. There are numerous doubles, deluxe, and suites available. The classic, marble-tiled bathhouse is a lovely all-ages event, serving as a gentle reminder to your family that you are still in Turkey.
---
Conclusion
Turkey is prepared to greet you with its incredible selection of opulent hotels. Plan a trip to this nation and stay in one of the best hotels in Turkey to truly appreciate the country's opulence. Keep in mind that the hotel rooms' coastal views are distinctive and will transport you to a higher level of tranquility. For more information visit the official website of Celebzero.
FAQ's